OT: Your favorite emotional songs of all time
ツ Over The Hill Member ☮✌♏❤🇺🇲🎨 🌠♒
Join Date: Dec 2006
Location: Oxnard (The Nard), CA, USA.
Posts: 8,939
Johnette Napolitano soulful deliverance melts my heart every time.

And Bryan Ferry...tes smooth en swoon teh da heart.

Oo-la-la The grand dame Shirley Bassey.

Looking For Myself...Sober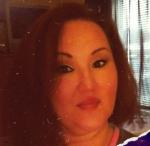 Join Date: Mar 2007
Location: Where the heart is
Posts: 10,209
First song that popped in my head reading the title was Seal..Kiss from a Rose.

I was preg in 96. I was just getting deep in my addiction. I was 2 mos when I found out. I comepetely stopped everything. I did everything I was suppose to. I was told I couldnt have children. I was so happy. And excited and felt so blessed.
I lost the baby at 5 mos. I will never forget that day. I dont think I have ever felt so heartbroken in my life. I know I havent. The despair and helpless feeling I cant even put into words.

This song is everything that baby was to me. Especially in deep addiciton like I was.



I was listening to Broken by Cross Canadian Ragweed while driving some dinky back road in southwest Kansas on Sunday. And I was bawling. I've listened to that song hundreds of times and for some reason it got me that time.
This song always makes me sad. When it came out my grandparents actually liked it. They couldn't believe someone like a modern rock group, much less someone like Queen, understood radio to its core. Yet my sister and I would hear them singing this song behind our backs

To this day, when I get sad and miss my grandparents (who raised me when my moms addiction got severe) I listen to this song and feel close to them. I'm in that kind of mood tonight.
I was driving in the car the other day, feeling pretty low, and "Message in a Bottle" came on, and I felt better

I love that song...
YouTube - Rock History: The Police "Message in a Bottle" 1st time live
Member
Join Date: Aug 2008
Posts: 165
Currently Active Users Viewing this Thread: 1
(0 members and 1 guests)

Posting Rules
You may not post new threads
You may not post replies
You may not post attachments
You may not edit your posts
---
HTML code is Off
---