Houston NA alternatives
Member
Join Date: Apr 2008
Posts: 2
Houston NA alternatives
---
I have been looking for a NA alternative in the Houston area for a while now and have had no luck. Does anyone here have any suggestions of groups, or maybe places to look for one?

-Suoymnona
Administrator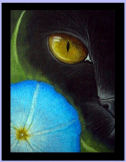 Join Date: Mar 2002
Location: CA
Posts: 10,657
Member
Join Date: Sep 2005
Location: Houston, TX
Posts: 2,126
I could be wrong, but since this is the 'secular' forum, suggesting Celebrate Recovery (a Christ-based recovery program) is a tad....oh, I don't know, out of line?.....offensive.....?

I live in Houston, and I honestly don't know any alternatives to NA, but then, both AA and NA worked for me.........even as an atheist.

I wish I could help more, suoymnona.........pm me if you want to talk.....


NoelleR
Member
Join Date: Dec 2009
Location: Houston, TX
Posts: 1
I know this post is a little old but I wanted to reply in case anyone else finds this. There is a SMART Recovery meeting in Houston. It is the best 12 step alternative out there with the strongest national support and online meetings. It has a recovery rate several times higher than 12 step recovery and that has been supported by every independent comparative study done. They have their own recovery book and it is based in medical science and not religion. I encourage anyone who cannot buy the "Holy Intervention" theory of AA to try looking at this group for a more rational and realistic approach to recovery. It really works.

You can find the local meetings, including the one in Houston at:

smartrecovery.org

Please email me for further information or if you have a request to see the independent studies.
I'm in Houston too. They do have SMART meetings here. Just go to the SMART page and click on meetings in your area, then find your city, and a list will come up. I also think it should be easy to find agnostic/atheist AA meetings.
| | |
| --- | --- |
| The Following User Says Thank You to Eroica For This Useful Post: | |
Currently Active Users Viewing this Thread: 1
(0 members and 1 guests)

Posting Rules
You may not post new threads
You may not post replies
You may not post attachments
You may not edit your posts
---
HTML code is Off
---