The Secular Forum
Administrator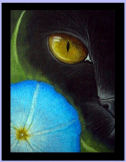 Join Date: Mar 2002
Location: CA
Posts: 10,657
The Secular Forum
---
I have been swamped with work, but I've noticed that most of the threads here are focused on anti-AA discussions. I would just like to remind everyone that this is not the purpose of the secular forum. I realize that many members who base their recovery on secular methods need to discuss the problems of trying to fit into AA when nothing else is available to them, but please try to avoid calling AA a cult and discussions of other anti AA sites.

I did not put up an anti AA forum. I put up a secular recovery forum. I would hope that there is more to secular recovery than numerous threads against AA. The discussions started out good, but they are starting to cross the line now. There are many sites available to voice those opinions.

This is the purpose and description of this forum:

A forum to share wisdom, inspiration, thoughts, experiences, and insights that foster personal growth, education and enrichment within our secular community.

This forum is not an alternative 12-step forum. It is open to all our members who approach their life with secular viewpoints.
Member
Join Date: Dec 2006
Location: London, UK
Posts: 49
I agree.

I'm struggling to get a few days sober myself and AA isn't for me - just because I don't like it.

It's not for me, I'm not a "joiner" (or a carpenter) - and I accept that may be part of the problem.

However, I think there are other ways apart from AA and I don't think that being "secular" means being "anti-AA".

This is a really big world and there is room for people who are AA and secular or people who are non-AA and "religious" . But personally I prefer the secular forum because I don't want to get swamped in AA rhetoric. We're all struggling together.

Jane xx
Member
Join Date: Oct 2006
Location: .
Posts: 299
Hi MG,
I get frustrated too when things here turn into anti-AA diatribes, or a pointless back-and-forth about "AA is religious/is not/is too/is not". And some people who have posted here in the past have had a narrow-minded and literalistic view on AA, etc., no question.

But it's an overstatement to say "most" of the threads here are like that. Looking down the list of recent threads, there are a few "I can't stand AA" ones, but plenty of others too. In fact, there are plenty of "AA-skeptical" threads on the main "alcoholism" forums – they usually degenerate into argument and get closed fairly quickly.

In general, as someone who posts on this forum sometimes (and an atheist who goes to meetings sometimes), I think it's worth letting things play themselves out as long as they don't get ridiculously out of hand. Given the dominance of AA-related approaches in recovery in general and elsewhere on SR, there are always going to be some people who want to get their point of view off their chest. I don't see the harm. Let's face it – there are often are some fundamental, unbridgeable differences of opinion between people – spiritual/not-spiritual, God/materialism, etc.. However you slice it, that difference will come out sometimes. We're all grown-ups (in theory anyway), and can handle it, surely?

And like I said, most threads aren't actually like that. In fact, the problem with the secular forum is that there's nothing happening here half the time,
peace,
nl

EDIT - Yeek! I just noticed the date on your post, MG! You were probably right when you wrote it. I'll leave the above spiel anyway.
---
Last edited by nolonger; 11-10-2007 at

08:59 PM

. Reason: didn't notice the date on the original post, and so I was talking out of my ear...
Currently Active Users Viewing this Thread: 1
(0 members and 1 guests)

Posting Rules
You may not post new threads
You may not post replies
You may not post attachments
You may not edit your posts
---
HTML code is Off
---