New to this part of the board
Originally Posted by
tyler


As far as the one day at a time thing...I find it very helpful. My interpertation of the concept is that all you have to do is not drink TODAY. If you do that enough times, days become weeks, months, years, etc. The idea is to stay in the moment. Many of us have lost a great deal due to our substance abuse and spending too much time worrying about the future can be overwhelming. Don't know if that helps, or maybe just comitting to quitting forever is better for you. Take care.
That does make sense, Tyler. And actually, that's pretty much what I'm doing, if I think about it. I got through my first day, went to bed early so it could be over, in fact. Now, it's a matter of getting through day two. If I'm being honest, (and why not?) I think part of my problem with being sober last year was that I told myself I could "never" drink again. It did seem like a lot to handle, lol. Maybe that's why thoughts of moderation creeped in, or maybe it's all just a part of addiction. I'm going to be a bit more vigilant this time around, I think. Moderation=failure, lol!
Looking For Myself...Sober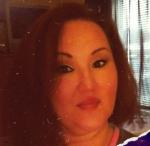 Join Date: Mar 2007
Location: Where the heart is
Posts: 10,210
Moderation is not an option for me.
I get a taste and I want more.
I'm sorry you didnt find Smart helpful.
I found if you go to one of the introduction meetings..That it helps explain it alot.
I was a little confused at first too.
But I printed all their worksheets and have been to 3 meetings.
It helped asking questions and observing others work it.
You have already stated one of the most important things for recovery.
It is up to you and I believe it is you that has the power to change.
And counteracting a positive thought on a negative act with a negative is exactly what they teach.
I seen alot of peple there do mix programs and it suits them better.
This board will always be home for me. But Smart is helping me deal with my addiction in a way I understand.
Also I have picked up a few things from NA.
I incorporate all those together and maybe I will be successful.
I hope you find what works for you.
Because that will be key to your recovery.
Whatever you feel works for you. If it takes a little from a bunch of different programs. Or even if you find your own way. Hey then thats fine.
As long as you stay sober.
I'll be thinking of you.
Member
Join Date: Aug 2006
Location: USA
Posts: 49
There is, also, SOS and LifeRing. Neither are faith based.

I think that AA is useful in the early days. It is everywhere. It may be best to attend open meetings. Open meetings are more open.
I think that AA has a sell by date.

The 12 steps may not resonate with many as a way of living. That is what options are about.

SMART is very mental, with all the tools and acronyms. SOS and LifeRing kind of split the difference between AA and SMART. Both are pretty practical.


'Recovery' is completely individual. For some, habitual drunkeness is a bad habit. Putting an end to the habit, things come round right. For others, it is more than that. It may be a coping mechanism which defeated itself.

Wherever one lies on that continuum, 'recovery' [ whatever it is] is defined by the person who owns the problem. Realizing that, may be liberating. I think that is is.
Currently Active Users Viewing this Thread: 1
(0 members and 1 guests)

Posting Rules
You may not post new threads
You may not post replies
You may not post attachments
You may not edit your posts
---
HTML code is Off
---