What the Bleep Do We Know?
Wow..I haven't checked this thread since I posted it. It was a really interesting ride.. reading all of your posts! So, I just want to take this opportunity to respond in general.

I don't know anything about any Ramtha or whom/whatever.

I really thought the reaction of water to intention was an amazing example of how thoughts affect our 'vibes'. Changing self-dialogue (as in The Secret) is a tool of behavior modification and is, IMO is very effective.

As human beings I think we really do FEEL eachother. If your expectations are that of someone positive, I think you have more positive interactions with others. Could that extend to some form of universal energy? I don't f*n know..lol

Putting yourself on the right wavelength to receive good energy/things can't hurt right? I think we experience a lot of heartache in our lives and it can be really difficult to open ourselves up to ANYTHING, regardless of weather it's positive or negative.

How do you NOT assuming guilt if something beyond your control goes wrong? My solution to that is this...There is always a lesson in anything that goes wrong in your life. When things are sucking for me I say...what am I learning from this? Basically that is...yeah this sucks but, how can I make it work to my advantage in the future?
Obstacle turned stepping stone.


As far as taking your meds goes..I also tossed mine. But, I was misdiagnosed with mental problems and actually have an autoimmune dysfunction. So, for me it was the right thing to do. I don't think the film did a disservice to anyone on meds, by having the fictional character throw hers out. It just made me think..What's the significance of that characters situation? I think the film had so many interesting points and qualities....it makes me a little sad to see people losing sight of the bigger picture just because of one brief scene. But hey..whatever gets us all talking and debating in a healthy way! lol

Anyway, thanks for ALL of the responses. This is the most replies I've ever gotten. BTW I'm sober 1 yr and 15 days today....LOL!!!

-Monica
(p.s. I was too lazy for spell check today...deal with it.)
IO Storm

Join Date: Mar 2007
Location: Southern California
Posts: 18,436
What I have found is this...

The Bipolar meds I take (with no guilt BTW)...are successfully

evening out the chemical imbalance..I take much less than

when I was diagnosed.

However..As a recovering alcoholic and addict I must maintain

an attitude of recovery that is for me active daily practice of

these principles and concepts...

An attitude of Gratitude

Acceptance

Honesty

Openness

Willingness

I firmly believe that I could not grasp and practice these

principles in the past before I was diagnosed.

The wild swings contributed to a "need" to self medicate by

drinking or using or both! Uppers, downers, booze...desperate

attempts to to escape the horrors of panic and or depression.

I also know that my Higher Power has miraculously helped

me to recover..not only from the mental and emotional

disorder but with physical infirmities I had brought upon

myself.

I must practice the principles of recovery and maintain a

positive open attitude or all my medications profit me nothing.

Love,

IO
IO Storm

Join Date: Mar 2007
Location: Southern California
Posts: 18,436
And thanks Alera for sharing that your NA meeting leader died

in a meeting with seizures as a result from going off her meds

without a doctor's advice...

That was so powerful and says more than I could ever say....

Also..I believe the film shows the actress tossing the pills as an

analogy...she had a horrible distorted view of herself..she practiced self

hatred on a daily basis..she was addicted to the chemicals of suffering.

The pills...whatever they were.. only prolonged her suffering by

insulating her against her awareness of her true condition..self hatred.

And feelings of unworthiness to have happiness . The tossing of the

pills signified personal awareness and freedom of soul.

This is a far cry from a patient with a serious chemical imbalance

that causes wild mood swings, schizophrenic episodes or major

depression stopping medication.

BTW..I was not on ANY medication when I attempted suicide last

year...that just about says it all for me..that was way too close..

I ain't gonna go back there..

Love,

IO
Member
Join Date: Jun 2007
Location: Bay Area, California
Posts: 59
She was throwing away her "anti-anxiety" pills, from what I saw in the movie. I could definately relate, as I was addicted to Klonopin, a higly addictive, legally prescribed benzodiazipine medication which I took for years. This nearly killed me toward the end of my addiction. They were simply alcohol in pill form. They are very fast-acting and over time, you build up tolerance and have to take more to get the same effect, or, as in my case, add alcohol. Very, very different from the anti-depressant meds. or other meds. people may need to take, which correct a physical/chemical brain imbalance. I had so much fear and no faith(which I labeled as anxiety)...I really thought their was no way I could live or function in this world without those pills. I took me a long time and a lot of heartache to get off of them, after hitting rock bottom. I continue to take the anti-depressants, however, with the approval of the chemical dependency doctor/specialist. Sober now for two years!!!
Oh that's interesting Teach, as I watched the movie, I thought her pills were anti-anxiety pills and in the end when she threw them away, was her way of liberating herself from them. It's amazing how we all interpret things so differently. Anyhow, I wanted to say that I've seen both versions as well and it was a wonderful eye opening and liberating experience for me. Altho some may not agree with the film and have problems with who makes and produces it, I think that the message that was brought to us was done so in a way that the average Joe could understand and it has changed my perspective on a lot of things. It's one of the most informative movies I've ever seen and I walked away from it feeling somewhat enlightened.
Member
Join Date: Jul 2007
Posts: 33
***I got somethin' for ya'll. If you found 'What the Bleep do we Know?" compelling, enlightening, inspiring and all the other positive adjectives, then I have something else for you along the same lines. Go to either You Tube or global-mindshift.org and search for the 'SWIMME' series, named after the narrator/astrophysicist Brain Swimme. The program is broken down into 10 - 10 minute segments and is a very entertaining, non-academic presentation of what we know thus far about the universe and our place in it. Seriously, this will not disappoint. And, If you dig it, which you definitely will, I can direct your ass to some other fun yet mind-expanding videos. The first segment to look for is Swimme 1 - The New Story or the Complete Swimme Series. Get yourself a cup of Joe and watch your brain's neural networking grow, grow, grow, yo, yo, yo***
same planet...different world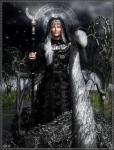 Join Date: Sep 2006
Location: Butte, America
Posts: 10,946
Someone gave me this film over the weekend.

Number one - Im with Windy - don't hand me a film that freaking long.

Number two - don't NOT tell me it's 'channeled'...

I have only one thing to say about that stuff -
and it has nothing to do with 'validity'.
it has everything to do with MERCHANDISING.

they're called 'gifts' for a reason.
the minute you 'sell' it -
it ceases to be a 'gift'.
it then becomes a 'product'.
Products ... are limited.

Gifts ... aren't.

If 'channelling' is a 'gift' .. then give it away.
Don't get rich off it.
Get a real job.

Like the rest of us.
---
Last edited by barb dwyer; 07-26-2007 at

04:03 AM

.
same planet...different world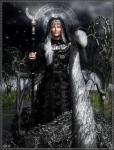 Join Date: Sep 2006
Location: Butte, America
Posts: 10,946
oh - better clarify -

it's not just her (JZ Knight)
it's pretty much anyone who 'channels' and sells it.

I was a horse trainer for years and years. I personally dont' like *her* because of her selling arabian horses and using 'ramtha' to guarantee their psychic ability... that happened back in the 80's.
She suckered everyone from Shirleya Mcclaine, to that Linda whats hername from Dyansty into buying one.
Made a bundle.
A 'gits' is what it gives away to the People in order to bring beauty.
NOT ... what it brings YOU in 'gifts'.
*sheeyah*

It's an issue ... far deeper than spirituality for me...

this ... was a matter of horsemanship.
you don't cross that line with me.
spirituality - fine. whatever.
horses?
back it up, my friend. reinback and call it a whoa.

it is more because of that ... I'd question the integrity involved in all things regarding.

Just my opinion.
---
Last edited by barb dwyer; 07-26-2007 at

04:06 AM

.
Currently Active Users Viewing this Thread: 1
(0 members and 1 guests)

Posting Rules
You may not post new threads
You may not post replies
You may not post attachments
You may not edit your posts
---
HTML code is Off
---