Exercise Program in Recovery
Administrator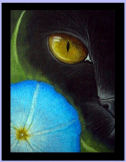 Join Date: Mar 2002
Location: CA
Posts: 10,657
Exercise Program in Recovery
---
Why is physical exercise an important component of a recovery lifestyle?
Exercise involving full-body movement is a valuable and essential component of a recovery lifestyle because exercise which is done at least twenty minutes daily:

Burns up calories.

Helps improve the cardiovascular system.

Helps people lose weight and maintain an ideal weight.

Helps improve the circulatory system.

Can improve the strength and endurance of the heart, if rigorous and regular.

Increases energy and helps people feel better about themselves.

Can affect the metabolism rate and change the basic caloric needs.

Can lead to an improved self-image and an improved self-concept.

Can help tone the body.

Can help turn some fat into muscle.

Can help take inches off the waist and/or hips.



What myths about exercise keep you from making it a regular part of your day?
Myth: Exercise makes you tired.

Truth: Because heart rate and respiration is increased, a person becomes energized, alert, and awake after a period of strenuous exercise.



Myth: Exercise increases your appetite.

Truth: The immediate effect of exercise is a decrease in appetite.



Myth: Exercise is boring.

Truth: Rigorous exercise results in the production of hormones called endorphins which give a feeling of well-being, a "natural high.''



Myth: With exercise you can reduce certain spots on your body.

Truth: Where people lose weight is determined by their hormones. With proper exercise people can increase muscle tone in certain areas and can speed along the general loss of fat. This helps the overall appearance but not necessarily in specific areas.



Myth: You have to have athletic ability to get the most out of an exercise program.

Truth: A complicated program of sophisticated athletic activities is unnecessary for a recovery lifestyle. Simply walking a half hour to hour a day during time when you normally would have been sedentary is enough exercise to provide balance in your life.



Myth: A health spa is the best place to exercise.

Truth: Health spas can be useful if you need a social atmosphere in which to exercise. However, the type of exercise needed for a recovery lifestyle can be done effectively with no expense.



Myth: Exercise takes a lot of time and expensive equipment.

Truth: You need only thirty minutes of consecutive, brisk, full-body movement a day to gain the full benefit of exercise. You can do this in your home with your own equipment (e.g., stationary cycle, rebound trampoline, or rowing machine), or you can do it without equipment.




How to overcome roadblocks to exercise
Roadblock: Not enough time.

Solution:

schedule a regular, specific time of day for exercise.

Choose a convenient time.

Make the exercise session a priority of the day.

Exercise in the morning before breakfast, in the afternoon before lunch, or in the evening after getting home from work, but before dinner.



Roadblock: The health club is too far away. It is not "on my way'' to anywhere.

Solution: Choose an exercise easily performed around the house, e.g., stationary cycle, rowing machine, jumping rope, rebound trampoline, jumping jacks, walking, running, biking, swimming.



Roadblock: An exercise program costs a lot of money.

Solution: Choose an exercise which doesn't involve the purchase of equipment or club memberships, e.g., walking, running, jumping rope, etc.



Roadblock: It is unpleasant to get all sweaty when you exercise.

Solution: Perform exercises that can be done in an air-conditioned environment (stationary cycle, rowing machine, or rebound trampoline). Profuse sweating is not necessary for exercise to be worthwhile.



Roadblock: Exercise can be so boring.

Solution:

Try indoor exercise in front of a TV or while listening to motivational tapes or energizing music.

Try outdoor exercise in tree-lined or park-like settings with interesting scenery and use a portable radio or tape player.

For either type of exercise, get a partner or group of people to exercise with; make it a social experience that will provide mutual motivation and encouragement.



Roadblock: Exercise makes your body sore.

Solution:

Slowly phase an exercise program in; help your body adjust to the increased activity.

Use warm-up and cool-down exercises to avoid muscle strain.

Wear the proper clothing and shoes to avoid body strain or injury.


Roadblock: Implementing a program of exercise takes exceptional effort and planning; my schedule is already so full.

Solution: Your health and full recovery should be top priority. Make time and room in your life for an exercise program. To exercise is a free-will choice to take care of yourself.




Health related benefits from exercise
Exercise:

Compensates for fat accumulation by burning calories.

Helps in regaining strength following illness (passive exercise).

Builds bone mass to combat osteoporosis.

Keeps the circulatory system operating at its best.

Keeps the muscular system supple.

Strengthens the cardiovascular and respiratory systems if sustained for at least fifteen minutes on a regular basis.

Provides a "natural high'' by the release of endorphins.


General guidelines for implementing an exercise program
Consult a physician before beginning an exercise program. How much exercise is right for you depends on your physical condition, age, general health, and long-term goals.

Drink plenty of water before, during, and after exercise to prevent sunstroke and/or heat exhaustion.

Wear clothing that allows sweat to evaporate easily so that normal body temperature is maintained.

Build up to the desired amount of exercise gradually; overdoing it can lead to soreness, injury, and discouragement.

Do stretching exercises to lessen up the muscles to prevent soreness or injury

Select an activity you enjoy, and practice it regularly to get the most benefit from exercise.


Coping.org James J. Messina, Ph.D. & Constance M. Messina, Ph.D.
Great topic and info, MG.
I will also add that exercise is great for reducing depression, anxiety and insomnia.
Those are the three biggies that hit me in early recovery and working out really helped.
:Jumprope:
:Jumprope:
When I quit smoking, I joined the gym. I spent about 2 hours a day there, usually 5 days a week, after school. It really helped me.
Unfortunately, I hurt my knee, and went to PT for a few months;
Then, hernia surgery;
Then, back surgery.
Then pnemonia and a lung infection.
It's been a very tough year for me, physically!

But, I quit smoking! LOL! The silver lining in that big dark cloud.
Now, I'm trying to start back up. Exercise helps me maintain stress levels at a managable level, besides the cardiovasular benefits it gives. I have a treadmill now at home. I'm trying to get into the habit of doing it daily for 30 minutes. I started the other day, and did @ 20 minutes; not too shabby for a start!

What exercises do you do for your recovery?
Do you find it helpful?
In what manner is it helpful? How could it be better?
Let's share and help each other maintain our physical health as we support each other in our recovery.

Shalom!
I've been walking more than ever lately. My goal, though, is to get back up on my mountain bike. I really miss the feeling of cycling, and now that this summer will be a sober one, I can look forward to that.

Come on, Spring.

Ron
I was sober from 26 to about 32. During that time, I discovered Mountain Biking. Being the alkie that I am, I couldn't just enjoy it. No, I had to excel at it ! I quickly became obsessed, and ended up being a force to reckon with at the Regional level. (Expert men, 25-34, X-country)

Alas, I never found balance, and eventually I turned back to drink.

That said, exercise in moderation is a wonderful supplement to a good recovery program. Just don't make exercise your only recovery program like I did.
Great topic again MG.

It's the feeling of wellbeing that's great. I swim a lot, visit the gym (terribly infrequently during the winter - this alcoholic didn't know about seasonal changes in mood and energy)

and I dance. That's the best.
Exercise is awesome!! lol Actually, I'm really lucky because my job with the dogs keeps me moving. I walk almost 10 mi. a day!! For me being physically active has to be part of my life.. I can't just set aside time to 'work out'. Like..running on a treadmill..I could never do that. I'd get bored, then distracted and it would be over. Or going to a gym..ugghh..being cooped up indoors, with a bunch of other people acting like they don't feel awkward, running on a hamster wheels, no thanks.

Working out just to work out is not appealing to me. But, going camping and having to hike rough terrain for hours IS! Taking a canoe trip and a swim in the lake. Hiking to all the great fishing spots. Climbing trees if I feel so inclined. I much prefer getting my exercise through having an active lifestyle.

I learned that I'm a high energy person and I must have physical activity in order to stay sane. I also really need to be outside getting fresh air. I'd be a ball of nerves if I weren't outside moving along all day. The side effects of being healthy and toned are just a bonus.

I just wanted to share.
I'm glad you did share, WG, I thought that was inspirational - you're SO right that an active lifestyle is the happiest way to work out.

I'm going to try and bear that in mind, next time I pick up the car keys.
Hmm...I have been meaning to start yoga again, thanks for the reminder. Whilst yoga isn't particularly cardio-vascular it has other benefits like limberness and I used to feel great afterwards. I am very unfit and have a bad back (spondulitis I think it's called) so it's perfect to build up some muscle tone and it is very good for the back too.
I have been meditating recently and I always used to do yoga and then meditate afterwards so...it's perfect!
Thanks MG.

Currently Active Users Viewing this Thread: 1
(0 members and 1 guests)

Posting Rules
You may not post new threads
You may not post replies
You may not post attachments
You may not edit your posts
---
HTML code is Off
---