Managing Anger
Ok - there are flaws in the water example! However people still do starve when economies collapse and I don't think that in every case that's due to laziness!!

Like the people after the hurricane, the need for one thing led to a need for another - to get water meant needing help.
Member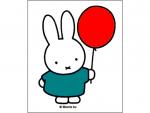 Join Date: May 2006
Location: UK
Posts: 1,149
whoa - I certainly don't think that people starve or die of thirst because they are LAZY!

the examples were simply to illustrate that the cash is one of a number of ways to get water, and therefore, I feel, can't be a need in and of itself....

economies collapsing are not just about a lack of ready cash, they are often precipitated by rocketing inflation, critical services failing and infrastructure collapsing, civil war, removal of foreign trade exchanges, and a lack of things to buy with that cash.

I guess I think of it like this - if you air-dropped just cash into a country whose economy had collapsed, would their needs be met? - would everyone be able to eat? I think that they would need food/water/medicines/shelter/sanitation services, not cash - so the cash is not a need.

anyway, I'm sure we can agree to disagree seeing as I have derailed this way off-topic... sorry!
Currently Active Users Viewing this Thread: 1
(0 members and 1 guests)

Posting Rules
You may not post new threads
You may not post replies
You may not post attachments
You may not edit your posts
---
HTML code is Off
---