stage 4 cancer brother using pot
stage 4 cancer brother using pot
---
Hi,

I'm struggling with my brother. He is an alkie addict who is now in stage 4 cancer. He uses pot and is prescribed hydrocodone and opiates for pain. He goes nuts if he doesn't get his pot ...

I've been struggling with my own addiction to alcohol for years. Things have been tough the last 5 months after my house flooded and my brother offers help but it seems to be connected to his desire for me to help him get to Colorado to get pot...

I'm actually ok with him using drugs to ease the pain as he dies (even the doctors say if pot were allowed to be prescribed at this point they would) but his weird behavior to try and get me to help him get drugs and his attitude about it is freaking me out.

I don't know how to explain this. .. I have no issue with him using as he has pain and is dying, but his recent behavior in glorifying the drug use and trying to get me to help him get high has really gotten to me.

I'm also an ex-drug addict, but pot was "never my thing". Its the attitude, the glorification and manipulation that is basically pissing me off.

But he won't be alive in a year...if it eases his pain that is great..

it just makes me wanna puke when he starts on his talk about using and his happy face. Some of it is jealousy because everyone accepts his addiction due to his circumstances. I'm working through that part as best I can. I'm not going to help him get pot, but I have a lot of resentment that his addiction is ok cause he has cancer and mine is somehow a horror...

Just confused and posting cause I want to get better.
Administrator
Join Date: Apr 2007
Location: Australia
Posts: 196,759
Hi Nands

I'm sorry to hear about your brother.

I totally agree with you that your brother can do what he likes, but I would be uncomfortable enabling him too, and very uncomfortable with him trying to manipulate me into enabling him.

If he can't get a Dr to sign off on a script, then I'm willing to bet he can find someone else to help him score.

Any help with strings like that I think you'd be better off without?

The glorification I guess you'll have to live with?

D
Member
Join Date: Aug 2015
Location: Western US
Posts: 5,844
What a challenging situation. It does sound like you need to find someone else for help. Your post made me think of a quote from the Shawshank Redemption: "Get busy living or get busy dying." You and your brother are busy doing opposite things.
| | |
| --- | --- |
| The Following 5 Users Say Thank You to Bekindalways For This Useful Post: | |
Hi Ananda,
When Rob was dying of stage 4 Esophageal cancer, they wanted to prescribe pot, also. I couldn't quite get comfortable with the idea of him lighting up at home, but I never voiced that. When pressed, the doctor said they can prescribe it in pill form. Would you feel any better about that? Would your brother still be as interested? Just wondering.
Incidentally, Rob chose to pass on any of it.
They actually don't allow "medical marijuana in Kansas ... that's why the doctors aren't prescribing it ... they would like to but can't.
There are actually some repretable research that pot slows down prostrate cancer's growth.
I'm sure he wouldn't go for the pills cause he is all about the whole ritual of smoking the dope. That is what has irked me so bad.
I'm more ok with it now. I can't spend lots of time with him when he is high, but the reality is he's dying and I guess if the pot makes him enjoy things I'm ok with it.
But I won't be going to Colorado with him

| | |
| --- | --- |
| The Following 6 Users Say Thank You to Ananda For This Useful Post: | |
It's a tough one and I'm sure very, very hard on you.
His spiritual condition may be of most importance at this time ?
MM
pfttt....

death is death ...

death is the gift of birth ... a given. My brother did many good things in his life and he is in good standing.

He, and many of us, have no need to apologize for our life. If someone wants to judge us, just remember ... let him without sin cast the first stone.

Many "spiritual people" have been less "good" than my brother.
I am so sorry about your brothers poor health and also for your difficulty finding your place in all this.

My thoughts are to be a loving sister, talk to him about life in general and do nice things that sisters do if you feel inclined, but detach from anything to do with his drugs and his glorification of using. You get to decide that part, your own sobriety is more important than anything he could possibly want from you.

I wouldn't help him get his drug or use it, there are some things I simply would not do and that's one of them, but that's me. You get to decide what is and what isn't okay for you.

Big hugs and prayers out for both of you.
Administrator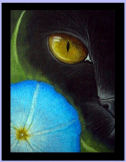 Join Date: Mar 2002
Location: CA
Posts: 10,657
I would like to remind members that this is the Secular forum. It's not a forum to discuss bible topics or spiritual beliefs.

I'm really sorry about your brother ananda.

Going to Colorado and bringing pot over to another state doesn't sound like a good idea. I think your brother would be better off getting his own locally. I'm glad it helps him with his pain relief, but someone else can take on the job of helping him with that if he needs it. Can you set some boundaries with him?
thanks to all!
MG ...
He understands finally that no one is going to go with him to Colorado and he is on his own on that. I found out they can give him pill form in Kansas so that isn't it.
He's been out for several weeks and is slipping into the depression and will probably have to have "shock therapy" for that. That's ok. and he can explore "other options" on his own.
His PSA level was down this last visit by a lot. (He shouldn't have any PSA level as he has no prostrate...but it indicates a slowdown on any growth/spread of the cancer).
The stress is off me about going to Colorado, he has accepted that I won't. The situation is tough, but the total freak out of being pressured is gone so now I just have to deal with the "normal" stuff of him being sick.
I truly do understand that he loves me and it is just the hard part of facing our death and being someone who really want's to use sometimes that twist things from time to time.
This issue may come up again, but thankfully in my family I think the bond of love has mostly been able to keep us together, but not bound us to sick behavior as strongly as it often can.
Actually my mom is the hardest to deal with (LOL). At least my brothers are pretty obvious which makes it a bit easier to deal with

I'm just glad things are a bit better as far as the pressure goes.
Currently Active Users Viewing this Thread: 2
(0 members and 2 guests)

Posting Rules
You may not post new threads
You may not post replies
You may not post attachments
You may not edit your posts
---
HTML code is Off
---