Recovery with original or secular 12 steps
Guest
Join Date: Jul 2022
Location: Mauricie, Québec, Canada,
Posts: 6
Recovery with original or secular 12 steps
---
I learned this from people getting better by using the program who care about me
I will start by sharing that for me going to an AA meeting has always been a good way of avoiding to stay alone in times of need. I know that there I can meet like minded poeple. It's a sure way to be in a safe place and not drink. I can have a nice time if I want to and I should be able to find at least one person I could talk with and vent if I need to. I know I can also sit quietly in the back, if that is what I need, and simply try to relax, listen, get some rest. I can also lend a hand to make the meeting possible and help others in any way I can. Going to a meeting keeps me busy and sets my mind on abstinence, recovery, sobriety
I can go to several meeting places, then if I can find one place where I feel at home it can become my beacon group.
To be able to help myself get better, I have to do rehab actions.
About the steps
- Step 1 - If and when I think of drinking, have an urge, reminds me that I should seek help right now.
It can also be useful in any situation needing immediate attention to help me cope.
- Step 2 - Reminds me to rely on a power stronger than myself to help me in times of need
- a believer in God might go to church to pray, talk to a priest, go to a meeting
- to an agnostic a higher power could be members of the AA, and/or other, rehabilitation programs
- an agnostic or atheist could call her-his sponsor, phone a help line, seek help on Internet, go to a secular AA meeting
There are several other ways, besides AA, of getting help when needed.
- Step 3 - Either God or the AA program can manifest itself through other human beings to help me straighten my will and my life.
Steps 4 and 5 - Are to be considered after at least a few months of abstinence and done with the help of a group looking into these, or a trusted confidant who knows how to go about it well. - Believers could ask a priest, make a confession, do it with a trusted believer sponsor. - Do I want to look at when I behaved badly under the influence, to think about the people I have hurt, and to talk about it with someone to make sure I am honest with myself. Do I want to clear my conscience and feel relieved of burden, guilt and shame.
- Steps 6 and 7 - Do I want to improve, to be a better version of myself ?
About shortcomings which would be defined as : a failing, defect, or deficiency, what can I do to make it better ?
The believer will ask God; still all, the believer, agnostic, atheist, should accept to do her-his part to intentionally work at changing our negative thoughts, habits and behaviors (
resentment, fear, anger, self-pity, jealousy, envy ... ) then
examine our daily actions with the help of Step 10 and patiently work at it.
What I need is the courage, the will, to change the things I can.
Steps 8 and 9 go along with steps 4 and 5 - Do I want to make amends to the persons I have been rude to, that I have hurt ?
- Steps 10 and 11 - A recap of my day, how and where I did good and where I could do better helps me to stay mindful of what I want to do to keep working at my recovery. Pausing, meditating on restful thoughts at the end of the day helps me be calm and ready for a good night sleep.
- Step 12 - A spiritual awakening comes with my brain healing thanks to abstinence and recovery work, my thoughts getting clearer, my feelings getting milder and my character improving, giving me joy and pleasure of living a healthy life.
Then I can help others by encouraging them to do the same as I am doing, work at it together and share our progress.
Wether a believer in God or not, I believe I am healing
Member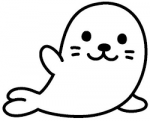 Join Date: Oct 2019
Posts: 1,149
I am fairly active in secular 12 Step recovery. It's been a great help to me. I am not interested in spirituality as part of managing my medical conditions wither that's a broken ankle or messed up neurotransmitters. I see alcoholism as a medical condition, not something that can be treated with faith healing or bronze age mythology.

There is a book called Staying Sober Without God by Jeffrey Munn that many secular 12 Steppers work from. There is also a book called Secular 12 Steps by Bill W (not the original Bill W) that many folks use as well.

I am absolutely healing with no reliance on God or a higher power. Just science, abstinence, secularism and a community of sober folks of all types.

| | |
| --- | --- |
| The Following 2 Users Say Thank You to Patcha For This Useful Post: | |
Currently Active Users Viewing this Thread: 1
(0 members and 1 guests)

Posting Rules
You may not post new threads
You may not post replies
You may not post attachments
You may not edit your posts
---
HTML code is Off
---