Need advice on how pain mgmnt works.
Looking For Myself...Sober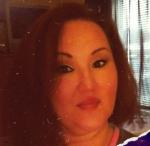 Join Date: Mar 2007
Location: Where the heart is
Posts: 10,210
Need advice on how pain mgmnt works.
---
Last year my Dr who use to prescribe me tramadol for my sever arthritis refused to prescribe it since it became classified and due to my past drug history. He recommended referring me to pain management.
Im really tired of being judged and discriminated because of my history. I have never abused my medication.
My question is. If my history comes into question for pain management. Wouldnt they also deny medications?
I broke my femur in the leg where I have the arthritis and the pain is non stop.
I am not asking for medical advice. Just thoughts and experience.
Hello Aysha, and pleased to "meet" you

I am sorry to hear that you deal with arthritis. I have close friends who have very severe forms of arthritis and I can see that it is horribly painful. I hope you can find a new doc to help you with this awful disease.
I have two very painful conditions; autonomic neuropathy and a brain cyst. I have way more experience with pain and the medical system than I want. No advice from me, just my experience. I am not a health care professional and nothing below is medical advice.
All of which means that if you have a good record of _not_ abusing pain meds then a doc who is willing to do the extra paperwork will not have a problem with your history.
For example; The cyst in my brain causes inflamation, and it is the inflamation that causes the pain. This is _very_ similiar to arthritis, except for the location of the inflamation. What the docs give me is a "layered" recipe. When I first feel the pain from the inflamation I take a steroid _and_ a pain med. My current "rotation" is Decadron and Tramadol, but in the past I have taken other steroids such as Prednisone and even Methotrexate.
If the pain rises in spite of the meds I can take more doses every 60 minutes up to a max. The max is due to the dangerous side effects of those meds. Steroids depress the immune system ( which is how they reduce inflamation ) but that reduces my defenses against infection. Tramadol in high doses can cause seizures, which is a horrible way to get injured and maybe even die.
When I reach the max on the "level 1" meds mentioned above I then I go to "level 2" and take a codeine based med, on my current rotation that is Fioricet-cod. Because of the way meds can potentiate each other the docs limit me very carefuly on how much codeine to take. The combination of codeine and tramadol is far more powerful than either med alone and hugely dangerous. I have to be home and _in bed_ before I am allowed to take the codeine.
I also do other non-chemical stuff designed to reduce stress, like Yoga and meditation. The reason is that stress releases chemicals into the body that _increase_ sensitivity to pain. When I am in the middle of "Level 1" I can use some of these techniques to "stretch" the effects of the meds... a little bit. They do work, but only a little. Many times I can hold on for a little more than an hour and the meds will "kick in". Other times I am out of luck and have to take the next dose.
When the pain goes beyond what the "stacked" meds can handle I call my docs and they send me to Urgent Care or the ER.
I keep a written record of exactly how much meds I take and when, a note as to the intensity of the pain, and any observations on what might have triggered the pain.
There are a bunch of "pain" scales that help the doctor understand the intensity of pain. Anybody with chronic pain can tell you that medical professionals totally suck at understanding emotions, internal physiological states, and pain. So these scales are very helpful, I take mine along and hand it to my docs each time to make sure we are on the "same page". Check out the "sticky" posts at the top of this forum for some links.
The purpose of this written record is so the docs can see when I start to need more and more meds to control the _same_ level of pain. That is "tolerance", which is completely different from addiction. Tolerance is what will _lead_ to addiction if it is not avoided. Some meds I can "tolerate" for a lot longer than others before I need to "rotate".
It is a _lot_ of work, and constant doctor visits, but it is all worth it. The "recipes" have allowed me to continue to work... ok, so a simple desk job, but that is much more than I could have acomplished without pain management.
You did not mention what specialists you see. Generally, pain caused by arthritis is handled by a Rheumatologist. They specialize in the various steroids that are the first line of defense against arthritis pain. If you shop around you can find a Rheumatologist who is _also_ certified in pain management.
A pain clinic usually has several docs on staff, and you would most likely be assigned to .... a Rheumatologist. Clinics are expensive, and insurance companies will give you all kinds of trouble if you have _not_ seen an independent specialist _first_. My experience, and this is only a suggestion, is that you shop around for Rheumatologist _first_, before you apply at a pain clinic or pain specialist.
hmmm.... that got a lot longer than I had planned, so if I muddled it all up please just post again and I'll try to explain myself better.
Mike

Moderator, SR
| | |
| --- | --- |
| The Following 2 Users Say Thank You to DesertEyes For This Useful Post: | |
Looking For Myself...Sober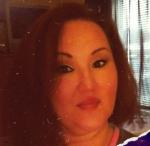 Join Date: Mar 2007
Location: Where the heart is
Posts: 10,210
I have osteoarthritis not rheumatoid. I dont know if that matters in what type of specialist you see. I will have to be referred by my primary first and he usually has people he knows or has referred to and knows will take my insurance. I go next week to a new primary. One thats not constantly reminding me I'm an addict. So we will see what happens. Thanks for all that information.
| | |
| --- | --- |
| The Following User Says Thank You to Aysha For This Useful Post: | |
Currently Active Users Viewing this Thread: 1
(0 members and 1 guests)

Posting Rules
You may not post new threads
You may not post replies
You may not post attachments
You may not edit your posts
---
HTML code is Off
---