Harm from drinking alcohol at home spikes in Australia amid coronavirus
Administrator
Join Date: Apr 2007
Location: Australia
Posts: 186,791
Harm from drinking alcohol at home spikes in Australia amid coronavirus
---
Prof Diana Egerton-Warburton, who works at Monash Health, said that in the past couple of months she had seen a woman admitted to emergency in her 30s who held down a job which had transitioned to working from home due to the pandemic, allowing her to drink half a bottle of gin a day.
Another patient, an intoxicated man, needed five police officers to hold him down. When Egerton-Warburton asked him how much he drank, he replied: "However much I can afford to."
Anecdotally we are seeing a lot of increases in the severe alcohol harm," Egerton-Warburton said. "With lockdown we have seen less of the random bar and street assaults and random injuries from people drunk on the streets and falling over hurting themselves and others, and more family violence, and more very extreme examples of people with severe dependency
and intoxication who are being harmed while drinking at home."
https://www.theguardian.com/society/...id-coronavirus
bona fido dog-lover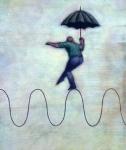 Join Date: Mar 2008
Location: eastern USA
Posts: 84,205
I cannot imagine how awful it would be if I were drinking all day like I used to do.

I pray for the people gripped by this addiction. I hope they can find their way out of the pit.
I was actually working in a retail store that sold alcohol when the pandemic first hit its stride and our volume skyrocketed, people we had never ever even seen before were coming out of the would work and the regulars were buying cart loads. I Imagine it's a worldwide issue given how easily accessible and socially acceptable alcohol is. It's really scary.
Currently Active Users Viewing this Thread: 1
(0 members and 1 guests)

Posting Rules
You may not post new threads
You may not post replies
You may not post attachments
You may not edit your posts
---
HTML code is Off
---