Ginger baker
Ginger baker
---
RIP Ginger Baker
legendary drummer best known here I guess for the supergroup Cream with Jack Bruce and Eric Clapton. I post about him here because he was a heroin addict for a long time, I believe (though i'm not certain) the last time he quit was his 30th attempt. He was 80 years old.
This is Toad
https://youtu.be/CPKpbzXatmo
bona fido dog-lover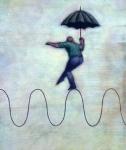 Join Date: Mar 2008
Location: eastern USA
Posts: 83,052
One of my favorites from Cream.

https://www.youtube.com/watch?v=f1pzXJuvdAY
Earlier on I watched an interview on the BBC with a guy doing a tribute to Ginger Baker.

He was saying what a great musician he was. He went on to say how very difficult Mr Baker was to work with. How he was horrible and a complete nightmare.

Love it. He was an addict, erm yes we are difficult to work with and are often horrible and complete nightmares.

I have never heard such a truthful obit. Usually the behaviours are all smoothed over and pretence of what a wonderful person the addict was.
I have heard many stories about what a mean sob he was to be around too. I always wonder how much of that was attributable to addiction and how much was just natural. In his case, I think both. He was definitely one of rock's superstar drummers of that era, along with Moon and Bonham.

He was obviously known for his work with Cream, but check out some Ginger Baker's Air Force if you get the chance.
Member
Join Date: May 2010
Posts: 1,099
I guess his passion kept him going. But without that success and fame I doubt he would've made it to rehab 10 times let alone 30. Think about all those who don't have access to those resources.

I should add he is probably from one of the last generation of actual musicians/talent who mastered their craft. Sadly a dying breed.
| | |
| --- | --- |
| The Following 2 Users Say Thank You to thequest For This Useful Post: | |
| | |
| --- | --- |
| The Following 2 Users Say Thank You to SoberCAH For This Useful Post: | |
According to Wikipedia he stopped in 1981.
This thread has really heartened me, it means never give up giving up.

​​​​​i remember listening to Cream on my parents record player in stereo with headphones. I loved the way you got some of the music coming in one ear and a different set in the other, I think White Room was best for that.
| | |
| --- | --- |
| The Following 4 Users Say Thank You to harriet11 For This Useful Post: | |
| | |
| --- | --- |
| The Following 3 Users Say Thank You to MesaMan For This Useful Post: | |
Currently Active Users Viewing this Thread: 1
(0 members and 1 guests)

Posting Rules
You may not post new threads
You may not post replies
You may not post attachments
You may not edit your posts
---
HTML code is Off
---