YES! This is what you are looking for. Recovery is easier than it's made out to be.
Not The Way way, Just the way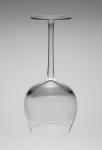 YES! This is what you are looking for. Recovery is easier than it's made out to be.
---
As the title of this sub forum clearly states, you have landed on a webpage devoted to giving information on how to independently Quit Alcohol and Drugs For Good - no recovery groups and no treatment services . If you are trying to solve your own chemical dependency problem, the simple fact that you saw the title "Permanent Abstinence Based Recovery" and clicked on it means you are 95% done with all the time and energy consuming work of making a complete recovery and moving ahead in your life. Your days of experimenting with moderation are over. The last 5% of the work is available by posting right here, or on the forum next door titled "Secular Connections". Also, the Rational Recovery website is the home of this method called Addictive Voice Recognition Technique®. Like many before you, you may look back and realize you have just hit the jackpot of all recovery methods. It's a tried and true streamlined version of how people have been recovering from serious addictions for centuries. Yes, many centuries. Welcome, and we look forward to hearing from you.

GerandTwine
---
Last edited by Morning Glory; 04-07-2018 at

12:58 PM

. Reason: Link Removed
Not The Way way, Just the way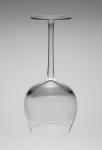 This is the First Birthday of postings on this Permanent Abstinence Forum.

To truly commit to Permanent Abstinence, all you have to do is pledge to NEVER experience the pleasure of drinking/drugging again along with knowing that for the rest of your life there will also NEVER be any negative consequences from drinking/drugging.

I have done it and am aware that millions of others have also done it throughout history.

Your better self is perfectly capable of doing it. Those who really care about you will come to trust you again, as will new people you meet.

As I did, I hope you will come to appreciate the various and interesting refinements of human emotions and relationships once the repeated assault of deep physical/psychic pleasure from chemically enhanced stupidity has ended.

GerandTwine
| | |
| --- | --- |
| The Following 3 Users Say Thank You to GerandTwine For This Useful Post: | |
Hello....I believe this is the group for me! I will have 7 months sobriety on the 10th (this Weds) and I did it by just saying "I am done." In the past I tried counting days, taking the approach of just getting through today. I need a new approach, I am already done!! I have seen the AVRT website before, I will revisit it today and do a refresher.
So glad to be here...thank you!

Member
Join Date: Feb 2016
Posts: 2,631
Hi GT, I've noticed that the AVRT/Rational Recovery website has been down for a while, with a temporary page saying the new site is under construction, with a different domain. Do you know when the new site will be operational?
Not The Way way, Just the way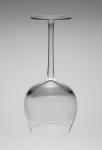 Hi Tatsy,
Nope.
What are your plans for the future use of alcohol?
GT
| | |
| --- | --- |
| The Following User Says Thank You to GerandTwine For This Useful Post: | |
I just finished the Rational Recovery book. I haven't drank for 25 years and I won't drink again, so I really didn't need the book, but everything I've heard about the RR method in the forum resonates with the way I recall my own recovery taking place, so I had to read it, and I strongly agree. Recovery is a very individual process. No matter what method you use, you do the work. You can make it simple or hard. RR gets right the point, and spells it out simply; Don't drink.

It does spend a lot of time telling the reader why he should stop, and why he can. I suppose he has to because most alcoholics have to make a big deal out if, with "Yeah, but," and, "I don't think I can," and, "But just one drink a year?", and, "It's got be harder than that." But for those of us that have stopped for good, we already know that stopping for good is essentially recovery, and we know that it is possible, and most importantly, we know the results are immensely satisfying. OK, we beat it to death before we did it, but now we know. So I give the author a pass on that one. RR advocates working toward personal growth as I do, but does not include it as "recovery." It says personal growth is what you can do after recovery, if you choose, and he made a strong enough case that I believe he's right. One thing for sure; Personal growth is not the struggle it was when you were drinking.

What I would like to see, would be meetings with individuals using RR who are on their way. I understand the author decided not to do meetings because it actually goes against the method's main axioms. Still, I found weekly get-to-gethers helpful on the premise that "two heads are better than one." And during the first months of recovery, meetings were essential, but that's just me. In lieu of meetings, SR would me my choice for daily contact because of its inclusive nature.

I identified with the AV before I ever heard the name or heard of RR, without even realizing the Alcoholic Voice was almost universal for alcoholics, and as much as I like the RR program, I have always wished for a wide variety of methods, because individuals are, well, individuals, and we won't all do it the same way or want to. I built my own program while attending AA meetings, but my program was almost identical to RR, although I hadn't heard of it at the time.


quat
Join Date: Jul 2013
Location: terra (mostly)firma
Posts: 4,700
Individuals are individuals, and there are many and varied paths to recovery .

Any person who consciously commits to abstain from consuming alcohol creates an irrevocable separation between the desire for alcohol and that decision.

Periodic reinforcement of the commitment can be quite often , especially when the commitment is first solidified.

Since lying to one's self is impossible , one can be assured that the recovery event horizon has been crossed .

RR as a distillation of how self recovery happens for millions of individuals through out time showed me I wasn't crazy for 'hearing ' my AV before I had a name for it. The ideas of AVRT resonated so strongly with me , I'll always be grateful for Mr Trimpey' s effort and energy for putting out into the universe what feels almost like cheating to me.
Member
Join Date: Jul 2010
Posts: 10,911
I think RR had meetings initially, some kind of course to help people learn AVRT. There is a thread close to this one in this forum about "AVRT meetings", where people discuss why or why not that may be a good idea. It seems like there are enough people thinking they would benefit from meetings but since Trimpey et al. didn't want to take the lead on cultivating them long-term, I guess we can have discussions here, and I guess anyone could start a Meetup group or similar. But there is also SMART now - a permanent abstience-based, self-empowerment-oriented recovery program that has similar principles and grew out of RR, with meetings, so that need and niche is kind of filled? Pretty easy to get to them online these days. I think it's a better place for meetings since SMART is much more complex than RR, so there is a lot of stuff to discuss in the groups. Not sure what people would talk about in RR meetings forever? SMART has an urge management method that is virtually identical to AVRT, called DISARM, I believe it was modeled on AVRT. One way the DISARM method encourages us to deal with the AV is to imagine it as an annoying, persistent salesman, and shut the door on him each time he comes knocking. We had fun discussing that imagery in some SMART meetings.

| | |
| --- | --- |
| The Following 2 Users Say Thank You to Aellyce For This Useful Post: | |
Currently Active Users Viewing this Thread: 1
(0 members and 1 guests)

Posting Rules
You may not post new threads
You may not post replies
You may not post attachments
You may not edit your posts
---
HTML code is Off
---