Forum Rules
Administrator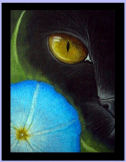 Join Date: Mar 2002
Location: CA
Posts: 10,657
Forum Rules
---
Permanent Abstinence Based Recovery (7 Viewing)
Self-Empowering Recovery, through the lens of Addictive Voice Recognition.
12 step topics are off topic for this forum and posts will be removed.
No Program Bashing. No Off Topic Debates.
Refrain from outside agendas. I see a lot of bashing of the recovery movement or the treatment industry. I see a lot of references to the 12 step program without actually naming it. Everyone knows what you are saying even you don't actually use the name. Don't try to convert by letting everyone know what is wrong with everything out there. We had an RR forum up years ago and it only lasted 3 days because the whole focus what on discrediting what a lot of our members on other forums use for their recovery.
What you can do. You can talk about specific details of what you may recognize as AV. Example: Relapse prevention is AV. Counting days is AV. Thinking in terms of "One day at a time" is AV. (I'm guessing)
Explain why. I know deprogramming is a part of the process and I think there are respectful ways of doing that, that don't violate our rules.
To others: Don't come in and debate on why you disagree unless you are having a discussion that is within the forum topic with the goal of achieving a better understanding.
All other forum rules apply that are used for all the forums.
The Following 14 Users Say Thank You to Morning Glory For This Useful Post:

biminiblue

(04-07-2018),

Dee74

(04-06-2018),

dwtbd

(04-07-2018),

Fusion

(04-07-2018),

GerandTwine

(04-06-2018),

John65

(08-23-2018),

least

(04-07-2018),

MesaMan

(04-07-2018),

Opivotal

(04-07-2018),

Seren

(04-07-2018),

tomsteve

(04-07-2018),

tursiops999

(04-07-2018),

tyler

(04-07-2018),

Wholesome

(04-07-2018)
Not The Way way, Just the way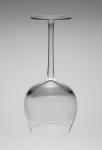 Join Date: Jan 2012
Location: US
Posts: 1,414
This Permanent Abstinence Forum is having its first Birthday today. There have been about 375 new posts over its first year plus the hundreds imported in the 6 AVRT threads.

Thank you Morning Glory and others who have given life to this forum which is intended to be the expression of how millions have recovered from addiction throughout the long history of using mind altering chemicals.

GerandTwine
| | |
| --- | --- |
| The Following 4 Users Say Thank You to GerandTwine For This Useful Post: | |
Currently Active Users Viewing this Thread: 1
(0 members and 1 guests)

Posting Rules
You may not post new threads
You may not post replies
You may not post attachments
You may not edit your posts
---
HTML code is Off
---