I am struggling
Member
Join Date: Jan 2019
Posts: 35
I am struggling
---
I am struggling and feeling like sobriety is just not worth it. Not enjoying my life, craving a drink, feeling sad all the time and bored. Feels like I am reaching out for help and it is not working. I keep thinking about chances to drink


Hi Skybird - I know those feelings and they can really play on your mind but please know it is your addictive voice talking to you and you need to shut that voice down.
It is important to play the tape forward and think about what drinking does , how you will feel , how it will damage your life and leave you feeling worse than you do now.
The boredom will pass. It always does.


| | |
| --- | --- |
| The Following 4 Users Say Thank You to dustyfox For This Useful Post: | |
Member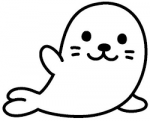 Join Date: Oct 2019
Posts: 1,175
Hi Skybird. How long since your last drink? It takes about 2-4 weeks for your dopamine balance to reset. All you can do is stay sober and gradually it will get easier and you'll start to feel better. Hang in there. If you've been sober a while, it might be PAWS (post acute withdrawal syndrome) or maybe you just need to start a journey of self discovery and finding purpose in your new life. Regardless, drinking again won't make anything better. If we find ourselves posting on a recovery forum, chances are things were pretty bad before we stopped drinking. I know that's the case for me. When I first stopped drinking I thought I would die of boredom. I binge watched every episode of Buffy The Vampire Slayer and followed it up with Angel. I watched so much TV early in the piece. Come here and complain as much as you like. We've all been through it and it's better to complain about being sober than going back to drinking. We're here for you.
| | |
| --- | --- |
| The Following 4 Users Say Thank You to Patcha For This Useful Post: | |
| | |
| --- | --- |
| The Following 2 Users Say Thank You to Dee74 For This Useful Post: | |
Member
Join Date: Oct 2012
Location: California
Posts: 181
Hi Skybird! I wanted to jump on and let you know that after close to 10 years of not drinking, I recently fell back in. I remember when I first quit and it was very tough. I couldn't think of things to do to keep myself busy and not have a drink. I would go to bed super early just so I wouldn't be tempted to have a drink. There was a lot of reading, tv watching and taking things slow and giving myself a lot of grace. I wasn't big into AA but I attended a meeting on a whim and that helped me as well. This place helped me so much and I know it will help me again. I hope you are able to get through this rough patch and hang in there!
| | |
| --- | --- |
| The Following 4 Users Say Thank You to Lunetta For This Useful Post: | |
Currently Active Users Viewing this Thread: 1
(0 members and 1 guests)

Posting Rules
You may not post new threads
You may not post replies
You may not post attachments
You may not edit your posts
---
HTML code is Off
---