Day 57
Not The Way way, Just the way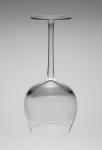 Join Date: Jan 2012
Location: US
Posts: 1,414
| | |
| --- | --- |
| The Following User Says Thank You to GerandTwine For This Useful Post: | |
| | |
| --- | --- |
| The Following User Says Thank You to Dee74 For This Useful Post: | |
| | |
| --- | --- |
| The Following 2 Users Say Thank You to Dee74 For This Useful Post: | |
Member
Join Date: Jan 2021
Posts: 259
| | |
| --- | --- |
| The Following User Says Thank You to novips For This Useful Post: | |
Member
Join Date: Jan 2021
Location: Houma, LA
Posts: 36
Congrats Pureself! You have the power within YOU to overcome this obstacle. Just as I do on this 63rd day of my sobriety.

Isn't life so much better when you can sleep well at night, think straight and make sound decisions?!?

| | |
| --- | --- |
| The Following User Says Thank You to BayouMan For This Useful Post: | |
If I will strive to be more clear about the fact that I am merely sharing my own experience. If others then want to call my experience a lie -- I can just let that be what it is.

__________________

I think that last sentence was unnecessary..., but your post allows me to make this point.

Sharing our experience is what we do here.
Sharing our opinion of others experiences, or insulations about their motives, gets us into trouble.

There's a multiplicity of approaches at SR.
People can read and make their own minds what approach rings true, and makes sense, to them.

If you have a problem with another poster or they with you please use the ignore function found in the drop down menu under their name at the side of the post.

I get the last word.

Let's get back to PureSelf now - no more apologies, parting shots or editorial comments etc. please.

Dee
Administrator
SR
| | |
| --- | --- |
| The Following User Says Thank You to Dee74 For This Useful Post: | |
Currently Active Users Viewing this Thread: 1
(0 members and 1 guests)

Posting Rules
You may not post new threads
You may not post replies
You may not post attachments
You may not edit your posts
---
HTML code is Off
---