friends 26 yo daughter hanged herself dead
Member
Join Date: Sep 2017
Location: Los Angeles, Ca
Posts: 535
So sorry. I can't think of a more devastating life scenario.
Addictions always serve and emotional purpose.
Sometimes the circumstances are more obvious than other times.
Addictions are learned behaviors, they never occur randomly.
There is always reason and a reward. You can't get addicted to a substance or behavior that you have not
learned
does something for you. Escaping how we feel (emotional state) is the most common reason for getting drunk on a compulsive basis.
My prayers are with you and your family.
| | |
| --- | --- |
| The Following User Says Thank You to CRRHCC For This Useful Post: | |
My heart goes out to anyone suffering from alcoholism. It leads to dark places and robs souls. Alcoholism can without a doubt be fatal, but it doesn't have to be. That comes down to the individual.
I wish that I could magically end all the suffering that alcoholism causes, but then I have to remember "WTH do I know anyway?"
For years,
Iknew!
I knew the way my life should go. I knew what you should do. I knew what was best for the universe. That marvelous thinking qualified me for my seat at this keyboard. Staying in this seat required me to learn "WTH do I know anyway?"
I suffered from alcoholism. My loved ones suffered from my alcoholism. Even people that didn't directly know me suffered from my alcoholism. If my alcoholism had been fatal to me, my suffering probably would have ended (but I don't know). If my alcoholism had been fatal to me, the suffering my loved ones felt from my alcoholism probably would have increased.
There was a lot of suffering that wasn't go to manically go away. While suffering is a devastating and horrible experience, much good came out of it though. While I am truly sorry for any suffering that I have caused to others, my past suffering is my strongest ally and reminder for my recovery. It brought me to today and I am extremely grateful for my today. The past suffering experienced from my alcoholism didn't magically go away for myself or others, but it is being amended, healed, strengthening bonds, and providing lessons for the future.
I can't explain a lot of the hows and whys as the universe unfolds, but more will be revealed if I am receptive and stay away from "I know".
In the beginners mind there are many possibilities, in the expert's mind there are few.
Shunryu Suzuki
| | |
| --- | --- |
| The Following User Says Thank You to nez For This Useful Post: | |
Member
Join Date: Jan 2019
Location: Charlotte, NC
Posts: 500
Whoa, that's a bit dark for a Tuesday. My uncle was an alcoholic, and developed liver failure. He about had the exact same prognosis as I had back in September. Difference is, I quit drinking, he couldn't. He ended up killing himself because it was the only way he knew he could stop drinking. Very sad.
update

my friend has completed his 28 day rehabilitation
over the next few weeks we will re read the books > big book/ 12x12
complete the step work
we will then go to the salvation army and take new guys thru the steps
| | |
| --- | --- |
| The Following User Says Thank You to january161992 For This Useful Post: | |
Member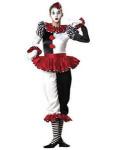 Join Date: Jul 2014
Location: milwaukee wi
Posts: 3,574
I am so sorry this is happening to so many.. we buried Mark now 3 weeks ago. he died of a cancer. that took him so fast and hard.. it was hard to see him in the casket. a huge Man of Faith and laughter and love that was but just a shell of who he was.. ok I can .... for its our only form of what .. God are you listening. yep its Ardy and I am out by the lake shouting at you to have you listen.. WHY WHY WHY.. please just help someone please.. if not because I am shouting . but because that little person is so tiny they need a bigger voice to Shout.. Please God. help just a little. ardy...
| | |
| --- | --- |
| The Following User Says Thank You to ardy For This Useful Post: | |
Currently Active Users Viewing this Thread: 1
(0 members and 1 guests)

Posting Rules
You may not post new threads
You may not post replies
You may not post attachments
You may not edit your posts
---
HTML code is Off
---