Anxiety and fear on the way home
Member
Join Date: Jan 2018
Posts: 148
Anxiety and fear on the way home
---
I am only on day 3 and it looks like I will make it to day for (unless I pass away in the night, I sure hope not!). I realize in addition to eating a lot and sleeping a lot I turn into a nervous anxious wreck on my way home from work. I have always been an avid exerciser and I exercise after work but the thing I've rewarded myself with is wine when I get home. I get worried about what I am going to do. Once I make it until 7 pm I feel better. And I find myself worrying about the weekend. How will I survive that? Someone gave me a rubber bracelet that says "One 'effing day at a time" and I have been wearing it as a reminder to myself. I always went home and drank when I made dinner. My husband thought I was only drinking a small glass of wine with dinner but by dinner I pretty much finished off a bottle of wine (in a very short amount of time and I think that is pretty dangerous).

I really want to be sober but there is a lot of fear that goes along with it. However, drinking is not how I want to live my life. I've rarely been able to do anything in the evenings because I was drunk and (fortunately) would not get in my car after drinking. Tonight I was able to take my daughter's friend home from our house because I was completely sober.

When does the really enjoying sobriety part start?
Administrator
Join Date: Apr 2007
Location: Australia
Posts: 187,669
You'll need to give it a little more than 3 days I'm afraid

I dunno about you but I drank for years - it's not reasonable to experience that damage to go away over a few days...it may even be longer than a few weeks.
for me I felt bad physically and mentally the first month (I did have other health issues complicating things tho) but it got better from there.
Patience is the key

D
Hi, chowchow.
Welcome.
Give it time, okay?
I used to drink Martinelli's sparkling cider in a wine glass in the early days.
It's non-alcoholic, very tasty, and it satisfied my desire to have a drinking ceremony.
Hugs. You can do this.
Oh, and I think the anxiety will pass in time.
It did for me, anyway.
| | |
| --- | --- |
| The Following 2 Users Say Thank You to Maudcat For This Useful Post: | |
Reality...what a concept!
Join Date: Nov 2014
Location: CT, USA
Posts: 1,214
Hi ChowChow that's my dog lol
I also struggled with "happy hour" - that time after work before settling in at home for the night. I find it helpful to go to a meeting at that time. Plan ahead how you will spend that time - there are many AA and other recovery meetings - most meet actually around the time of day you struggle.
| | |
| --- | --- |
| The Following 2 Users Say Thank You to Vinificent For This Useful Post: | |
It took me a while, chowchow, before the true blessings of sobriety began to manifest themselves. Now, I cannot imagine anything BUT a sober life; it is that good - truly.

Imagine the process of starting a tree from a seed or nut. The seed needs to be planted in fertile grounds and requires nourishment and care until it can thrive on its own.

You have planted the seed, chowchow, by choosing sobriety. Nourish it by taking good care of yourself; eat healthful foods, drink plenty of water, get plenty of rest, get some fresh air each day, treat yourself the way you deserve to be treated - with respect and kindness. The seed will germinate; you will begin to feel stronger; it will take root and you will begin to feel energized. Sprouts will push through the ground and respond to the sun; you will begin to feel a gratitude for sobriety - all the while continuing to treat yourself with tenderness and respect. The tender shoots will become a trunk with branches; you will begin to really feel the blessings of sobriety and realize that sobriety is what and who you are.

It is a process and takes time. Watch for the goodness and let it take hold in your life.

You will never regret it; I promise.
Deep breathing seems to help many with anxiety and fear. Yoga and meditation also seems to help many.

A Google search will likely yield some promising sites to investigate.

Stay close.

We care.
Blue Belt

Join Date: Jul 2015
Location: Soberville, USA
Posts: 3,618
Chow,

Basically, I drank because I was heavily physically and mentally addicted.

Each quit w relapse caused more brain damage.

I was a nervous wreck the whole time I was drinking.

When I quit, the paranoia began to manifest.

I still crave at nearly 3 years w only minor slips.

I am so much better though. I am a whole different person.

My work mates are seeing the change and I feel they don't get it.

It is a good change.

I don't brag about quitting booze. Normies don't get it.

Active addicts resent it or Don't get it.

Thanks
| | |
| --- | --- |
| The Following User Says Thank You to D122y For This Useful Post: | |
Hears The Voice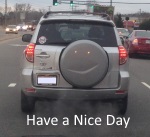 Join Date: Jan 2013
Location: Unshackled
Posts: 7,627
Seems like it already did. You were able to participate in your daughter's life. What else did you want?
I had fear and anxiety, too. In retrospect those emotions were not a tickle, but I made them 100 times worse than they needed to be by over-reacting to them. I treated them like they were a problem that had to be dealt with.
I feel anxious, omg, Omg, OMG, WHAT AM I GOING TO DO!
Anxiety is a natural emotion that comes and goes. My reaction to it was not.
My sobriety is not fear and anxiety free. It is over-reaction free. (Well, I'm working on it!)
Great job on 3 days!

Currently Active Users Viewing this Thread: 1
(0 members and 1 guests)

Posting Rules
You may not post new threads
You may not post replies
You may not post attachments
You may not edit your posts
---
HTML code is Off
---