Happy but sad
Member
Join Date: Nov 2017
Posts: 1
Happy but sad
---
My fiancÚ recently went to. Six month rehab program on Monday he didn't come home for two days before that so didn't see him until I took him some clothes to the place Tuesday I cannot talk to him for 30 days because that's the rules they ant him to focus on his self which is fine its just that we have three kids together we have been together for 7 years going on 8 in February and this is the hard part because we are literally together every single day besides when he go on binges for to days or a day I just feel over whelmed sometimes and sad I know its for the better and this is something he being praying for I just have my days at time and need good ways to cope with this situation HELP PLEASE😥😥😥
bona fido dog-lover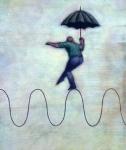 Join Date: Mar 2008
Location: eastern USA
Posts: 84,755
Welcome to the family.

Do you have any support for yourself? Since he's in rehab, the responsibilities are all on you.
We have a friends and family forum, one for friends and family of alcoholics, and one for friends and family of substance abusers. Lots of good insight there from people in similar situations.

Welcome! I'm sure this is a stressful time for you and your children. As Least said, I hope that you have some support with family/friends. Try to keep the focus on yourself and your children.
Currently Active Users Viewing this Thread: 1
(0 members and 1 guests)

Posting Rules
You may not post new threads
You may not post replies
You may not post attachments
You may not edit your posts
---
HTML code is Off
---