2015sucked!
Member
Join Date: Jan 2015
Location: Central Florida
Posts: 8
2015sucked!
---
I am back after about a year of weakness.
I am angry with only myself.
Consequences and repercussions are all I have to deal with as my intentions and decisions were derailed by my constant , nagging, incideous need to drink even when I did not want to but after years of stalking this invaluable resource ( as you will see I am not a grammar/spelling major) . I need to know if I am the only one who suffers on a constant basis from the following:
1. The body odor that offends groups gathered in small quarters.
2. The bad breath that results from drinking all night.
3. The foggy brain that is unable to focus.
4. Unexplained anger resulting from the smallest slights.
While I pose this as a question, I know that we are all only as sick as our secrets, I just guess I just wanted to know that I am not alone because these embarrassing "secrets" have driven me indoors, afraid to emerge and face this cruel world, hence DRINK MORE! The definition of insanity I know. UGH! I guess typing this will force a change in me somehow!


Guest
Join Date: Aug 2014
Posts: 166
2015 did suck. You are not alone.
My memory goes to crap when I drink, I meet people during my binge months, get to know them, get close and never really take in what they tell me or who they are because I'm blind drunk. It's disrespectful if anything. They say to me "You don't remember me telling you that?" after I ask them the same question for the 5th time that month. I then get offended because I feel like an idiot when in reality I know I'm not alcohol just numbs my senses cold. I'm short with people when drunk, rude, argumentative and generally an ********. Not always, sometimes people love me drunk but it's not really me is it so there is nothing positive to salvage there. God it feels like madness to even figure out why I/we get drunk. Having a drink and being controlled is one thing but being drunk just makes no sense. It temporarily numbs life for me which is why I do it, we all have our reasons but it also makes life colder, darker.
Time to change.
Actually, you could be on to something here! So, hold that thought while I run it through the windmills of my mind a bit:
I've been reading on here about the
"fake til you make it"
phenomonon. I really do think it's for real. In as plain as English as I can think of, it means if you start going through the motions of getting sober and living sober, even if your mind did not TOTALLY buy it at first, it will *eventually* catch on and this whole concept of SOBRIETY will start to make sense!!
I've also heard some people say: "If you're going to talk the talk you need to walk the walk." And, "actions speak louder than words." (IMO, talking, writing IS a type of action)
I really can't DISAGREE with either of those statements and see the merit there. But, the reality is that for a lot of us, we don't start to "wise up", like REALLY wise up until we do it for awhile.
You can have reasons, or you can have results, but you can't have both.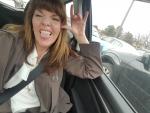 Join Date: Dec 2015
Location: Syracuse, NY
Posts: 1,232
Hi, Peace. The anger and body odor will go away very quickly when you stop drinking and the brain fog will gradually start to lift.

So the question is not whether to stop, but how to go about it. Like it says above, get a solid plan together because folks tend to fall off the wagon without one.

Also, I really recommend seeing a doctor because they often can give you a lot of help, and also check you out and make sure you're in good health. I was really embarrassed to tell my doc, but when I did I was pleasantly surprised to see that he saw alcohol addiction as a medical issue, no different than a patient having bronchitis. No judgment at all.
Member
Join Date: Jan 2016
Location: Melbourne
Posts: 120
I remember reading somewhere that we have to get sober to want to get sober..... like its ok to not totally be committed or sure at the start, but as we go along we embrace it.... that really resonated with me
Welcome back, sometimes in early recovery we need to be mindful that was the past and take away what our AV wants us to do, drink to forget it vs staying sober and dealing with it. In reading your post, just food for thought, maybe consider getting help to discover what the root cause is, in my case I did and well on my way back to being a happy Andrew. All the best Andrew
Currently Active Users Viewing this Thread: 1
(0 members and 1 guests)

Posting Rules
You may not post new threads
You may not post replies
You may not post attachments
You may not edit your posts
---
HTML code is Off
---