Relationships
Member
Join Date: Jun 2015
Location: Houston TX
Posts: 55
Relationships
---
I know a lot of you have had more time, experience and perhaps therapy than me. I need help.

So I have been drinking pretty much for my whole marriage. I took 4 years off while I was pregnant and breast feeding. It seems the past four years I have came back drinking more and more. Partly because of our marriage issues and the stress of raising kids. My husband has and never will be a drinker. As I have told some of you I use to love for him to leave or be gone so I could drink. He knows I drank but never knew how much. I have told him I was going to get sober etc. However he such a stranger to the process. I feel so disconnected from him. Did anyone else go through this? I mean he use to me being in the room wasted. Now that I am getting sober what is he going to do with me? I mean maybe he liked not having to deal with me much? I am not really sure but I am having all these feelings I use to drink away.

Then there is my Mom. She never knew I drank period. Although I am sure she had a suspicion a time or 2. However she is pot of drama. She is always mad or fighting with someone in my family. I know she loves me. I owe her so much (I mean she paid our home off for us). I cant cut her out. However the past few days when we talked I can feel the tension in my body. I am already so anxious I really cant deal with any more stress.

Anyone have to go through these type things to sober up?? I mean I want to be sober but I don't know how to deal with my family sober.
| | |
| --- | --- |
| The Following User Says Thank You to SweetBaby For This Useful Post: | |
It's hard getting used to relationships in your sober life.
My husband didn't drink and didn't understand alcoholism either. He just wanted me to get better but didn't want to talk about it or be involved. So, the downside was that I had no one to lean on, but the upside was that 'wow, I did it'.

One thing I started doing in very early recovery was walking after supper to get away from the temptation. My husband soon began to join me and it worked wonders in every way. It was a time when we focused on talking, no interruptions and it was wonderful and relaxing. Is there something you could suggest doing with your husband that might help to reconnect the two of you?
As for your mother and her family drama, I am pretty hard over on this. You need to put yourself first, at least for awhile until you feel secure in your recovery. I had to step back from my mother. We didn't live near each other but I had to limit phone calls because they upset me so much. I'd usually respond to every third call. Again, this was new territory for me because I had always done what was expected.
Bottom line, you know in your heart what you need to do, so take care of yourself and your recovery.
Member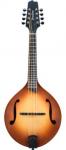 Join Date: Mar 2014
Location: PA
Posts: 12,007
I do know that my relationship with my wife improved enormously since I got sober. She didn't understand what I was going through. She knew I had a problem and supported me. She also kept her distance when I asked her to.
She quit drinking a half year before I did but she was not a "drinker". She got drunk one time and didn't like the hangover so she quit drinking for good.
There wasn't a day I wasn't legally drunk forever. Or very few days I wasn't. She put up with it.
Stay the course. Don't have any expectations of your partner. As long as he understands and supports you, things should turn out fine.
Recovered
Join Date: Jun 2009
Posts: 1,130
When I decided to get sober, I pretty much didn't worry about what my husband thought or would do. I did it for me. 6 years later, we are stronger than ever. But, in the beginning, there was a lot of inertia to overcome. We went to individual and marriage counseling....in addition to our respective recovery groups. It was hard at first, but it got better...so much better.
relationships can be scary and difficult and emotionally-turbulent.
even moreso in recovery.
but get this; your mom and your husband both stayed with you when you were a drunk.
I'll bet they'll be there with you in sobriety, too.
Relax, trust, talk to them.... share your experience with them.... allow them into it.
It'll be OK.
In fact, if you choose to embrace and deepen your sobriety - your relationships will be better than you ever imagined.

| | |
| --- | --- |
| The Following 3 Users Say Thank You to FreeOwl For This Useful Post: | |
Member
Join Date: Jun 2015
Location: Houston TX
Posts: 55
"but get this; your mom and your husband both stayed with you when you were a drunk.

I'll bet they'll be there with you in sobriety, too."

Wow that is powerful. I never thought of it this way.
Almost 700 years sober
Join Date: Aug 2014
Posts: 66,890
I really agree with Anna's post my gf stopped drinking as soon as i did i never asked her to but the wonderful woman did we implemented a no alcohol rule in the home & that created a sanctuary of sorts

As for family i would only tell that ive stopped drinking if asked why just say you stopped
| | |
| --- | --- |
| The Following User Says Thank You to Soberwolf For This Useful Post: | |
This is one of the challenges of Sobriety, living in the real world in real time, feeling every feeling, every emotion, dealing with life as it happens rather than escaping and existing in a haze.
It's not gonna happen over night though, so don't be too hard on yourself, it's gonna take time to almost relearn how to live again, but stick to your original conviction as to why alcohol no longer is working in your life, keep that as your sole focus for the time being.
Sobriety then can be a great foundation for building everything else in life upon!!

I agree 100% with what most have said. Working to become sober is difficult in and of itself, add relationships into the mix and its magnified. I've noticed (and read on this site) that some relationships will improve tremendously and others will simply disappear (like your drinking buddies). For the moment, this is about you and you only. Selfish...sure. Necessary...absolutely.
Member
Join Date: Jun 2015
Location: Houston TX
Posts: 55
I guess I am feeling everything right now. Hence my anger thread. I wish I could just deal and cope with things better! I am taking deep breaths right now for the 16th time today. Only 16 urges. I have been taking so many deep breaths my head might explode.
| | |
| --- | --- |
| The Following User Says Thank You to SweetBaby For This Useful Post: | |
Member
Join Date: Apr 2014
Location: UK
Posts: 6,873
I believe your relationship with your partner has a much better chance of improving while you're sober than going wrong. Also, you will have much more time and interest for your mum (she's likely to have suspected that 'something' was up, and would probably be relieved to know what it is and that you're taking steps to address it).

I think it gets easier when you accept that it is not possible (no matter how much you might want it, and they might want it) for...

(a) ...either you mum or partner to help you get sober - in any way. It's like learning to ride a bike. They can be there to cheer you on and give you sympathy if you fall, but only YOU can be the brave one to get on the bike and practice til you find a comfortable and safe balance.

(b) ...them to understand your relationship with drink or what might be difficult for you in sobriety. You would need to explain really well (or they could go along to Al Anon and talk to other people who live with insane recovered people) - but considering that most alcoholics don't really understand the hold that alcohol has over them, it'd be a bit of an ask for a 'normie' drinker or non-drinker.

I found all this difficult to live with. If I was going to all the effort of giving up alcohol, I wanted wonderful. I wanted understanding. I wanted a bit of recognition for the all the effort I was making, goddamit!! Lol. In the end I realised that I needed to seek empathy and understanding elsewhere, and found it in the rooms of AA. I've made lots of absolutely gorgeous friends there (I was extremely surprised to find that most meetings are between 30% and 50% female, and lots of different backgrounds and professions as well).

You're in very early days. In all likelihood your routine (which was probably built around your drinking) is shot to pieces, your AV is probably roaring at you to take a drink, and listing all kinds of justifications for a drink in your ear, and your nerves are jangling. You possibly feel like this is the end, but it's actually a new beginning. That AV may never quite shut up, but you don't have to listen to it - you could even learn to laugh as it like a particularly precocious child eventually if you want to. You can do this. If you need help, the folk here on Sober Recovery are here for you, and AA is never far away (a quick on-line search for your local meetings will bring up lots of meetings). Take care x
Currently Active Users Viewing this Thread: 1
(0 members and 1 guests)

Posting Rules
You may not post new threads
You may not post replies
You may not post attachments
You may not edit your posts
---
HTML code is Off
---