Excited to be sober
Member
Join Date: Apr 2015
Location: Knoxville, TN
Posts: 3

Excited to be sober
---
Hi everyone. I'm your typical weekend binger and have been for 30 years. It started out in HS then in the AirForce then in college and then with a wife that was basically roomate for 15 years. I enjoyed it and looked forward to Friday each week but it has taken its toll and now I don't recover as well. Saddest part is wondering how far I could have advanced in my engineering career if I was not pounding beers every weekend. Oh well, I quit one time before for 4 months back on 2013 due to a DUI and am now ready to try again. Used AA last time (court ordered) but may do it without AA this time. Will stop hanging out with drinking buddies and start up new relationships with non-drinkers. Only not that many single at my age. Last drink was Saturday night. Going to use support on line for a while.
| | |
| --- | --- |
| The Following 5 Users Say Thank You to jupitorjam For This Useful Post: | |
Good to meet you Jupitor - you're in great company - we all understand.

I drank 30 yrs. too. I couldn't imagine my life without it, even though it was making me miserable in the end. I'm glad you've recognized what needs to happen. Congrats on laying it down on Saturday.

bona fido dog-lover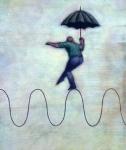 Join Date: Mar 2008
Location: SF Bay area, CA
Posts: 95,341
Welcome to the family.

You're smart to get sober. Living sober is the best thing I've ever done for myself.

This is a good community. I hope the support here can help you stop drinking for good.

| | |
| --- | --- |
| The Following User Says Thank You to least For This Useful Post: | |
Member
Join Date: Apr 2015
Location: Knoxville, TN
Posts: 3
Thanks everyone for the warm welcome. I am the type that can go for a while without drinking but then I end up giving in partially because I feel so healthy and forget about how it ends up wrecking me. Always all or nothing when it comes to drinking. I can tell that I will be a very different person as a non-drinker, happy but different.
Currently Active Users Viewing this Thread: 1
(0 members and 1 guests)

Posting Rules
You may not post new threads
You may not post replies
You may not post attachments
You may not edit your posts
---
HTML code is Off
---