Introducing myself, Hello...
Member
Join Date: Apr 2015
Location: Los Angeles, Hollywood, CA
Posts: 50
Introducing myself, Hello...
---
I recently relapsed and I have been sober almost 3days now. I have been going through the motions I am too familiar with (withdrawal),bed ridden, itchy. I dont even know how long I was binge drinking. I know I had two bottles of vodka and beers. I know it was no more than 3days. Ive been drinking for 10years, it's baffling that Iv'e let it go on for so long. I am 34now.Ive tried AA, but always became too emotional to talk, I'm not a shy person either.lol but i get anxiety sometimes. I always get to this point where I do want to quit but what is it thats scary to do so? Ill be better off i kmow that logically. My ex friend has been sober 2years now, doing great and he told me its a disease and that its not my fault, and its scary because you go through mourning as if a friend passed, i dunno. Ive lost jobs, friends (even though im a social butterfly when i need to, ive isolated myself) I lost a lot, gained a bit of weight. I used to be a health nut/gym rat, and im such a positive person who helps people, but i forget about myself. Ive ended up in the hospital, list goes on, lost my ex bf. I have a lot of goals for myself and my soon to be 7year old (i even lost her) I really wish i could understand the mentality to this craziness, its like i become someone I know I'm not, or at least dont want to be. I dont want to be 40 and still in this hole. Ive never tried forums, but i was reading stories for an hour now and hope someday I am a year in sober and keep going. Part of me hates that i can't just enjoy a few drinks anymore, i start to but just goes down hill. Thank you to who ever reads this long letter

Welcome to SR Lady! We're so glad you're here.

I hated it that I couldn't enjoy a few drinks too - but I proved to myself hundreds of times that it wasn't possible. One always led to 10. Willpower doesn't work for us. Once I admitted that, I was able to accept that I couldn't touch it. It feels great to be free of it - and all the misery it causes. Congrats on Day 3!
| | |
| --- | --- |
| The Following User Says Thank You to Hevyn For This Useful Post: | |
| | |
| --- | --- |
| The Following User Says Thank You to BrighterDayz For This Useful Post: | |
| | |
| --- | --- |
| The Following User Says Thank You to LBrain For This Useful Post: | |
Member
Join Date: Apr 2015
Posts: 770
Hi and thanks for the pOst. I understand the fear that changing my drinking meant changing a lot of other aspects of my life, at the time it felt like everything, but boy was it worth jt.
Have you done any reading on AlCoholism and recovery methids. If aa didn't feel right for you there r lots of other options . However the one thing aa had that can be really useful is the one on one contact , unfortunately a lot of the other programs are online or only have one meeting g a week.
Best of luck and Congratulations on three days sober.
| | |
| --- | --- |
| The Following User Says Thank You to greens For This Useful Post: | |
Member
Join Date: Apr 2015
Location: Los Angeles, Hollywood, CA
Posts: 50
Thank you...
---
Thank you for the messages, its a really tough day, but i finally ate something. I still feel nauseated, horrible head ache, insomnia, irritated. I keep smelling alcohol in my nose somehow, its happened before, guess my body wanting to drink. Im on edge.Ive been trying to contribute to conversations on here. Its just a.sad thing that weve all struggled and keep struggling, but thats life, we just need to be strong, part of me is still in denial but I really am trying...
That bell or bike person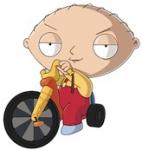 Join Date: Jun 2012
Location: london
Posts: 4,978
Hello Lady ,
Welcome along

remember you don't have to dwell on someone else's issue if it could effect your sobriety, plenty of old hands around here who can deal with that

I think good places to start are the "class of april 2015" thread, just post to join in ,
You can say hello and read through the weekender , a thread where we aspire to get through the difficult weekends and soberists share what they do now they ain't drunk at the weekend .
In the daily support area there is a 24hr club pledge style thread .
I think the gratitude thread is also useful, as an "attitude of gratitude" is a powerful tool against drinking .
There is also loads of useful historic information to read , i read non stop for about a week after joining about different "programs" and peoples successes .
Welcome

m
| | |
| --- | --- |
| The Following User Says Thank You to mecanix For This Useful Post: | |
Member
Join Date: Apr 2014
Location: UK
Posts: 6,900
Hi - welcome to the forum. Lots of friendly folk and wisdom on here.

Re AA - lots of people are too emotional to talk in the early days. I cried buckets. I've seen others cry buckets. After a while that eased up and I could start really listening, and the anxiety subsided. Now I sometimes choose to share and sometimes I don't. There is never any expectation or demand that people talk / share - especially a newcomer. One girl I know has been going for two years. She has recently set herself a challenge to introduce herself and say thanks for the share and meeting. Sometimes she manages it, sometimes not. It's no problem. Honestly. Sometimes the most useful conversations I've had are in the coffee break or while we're tidying up. It might be worth another go is all I'm saying - just don't put any pressure on yourself to address the rooms. There's no need.

If you like reading, there are some really helpful books available. Monkey on My Shoulder and Living Sober were both massively helpful to me, and are available from Amazon (either as paper copies or cheap downloads).

Anyway - welcome to the site, to sobriety, to sanity, and soon - serenity.

It won't be easy - but it will be worth it.

x
| | |
| --- | --- |
| The Following User Says Thank You to Berrybean For This Useful Post: | |
Guest
Join Date: May 2014
Location: London, UK
Posts: 1,086
Welcome and congratulations on day three.

You're in a great place here and there's no reason why you can't start this exciting new part of your life.

A lot of us here can relate to not being able to stop at one drink, and that's the nature of the beast. It's nothing to be ashamed of as you're three days in already! Definitely check out the forum and maybe build up a recovery plan for when you get cravings and just day to day maintenance. I like to read and I go to AA meetings :-)
| | |
| --- | --- |
| The Following User Says Thank You to JaneLane For This Useful Post: | |
Currently Active Users Viewing this Thread: 1
(0 members and 1 guests)

Posting Rules
You may not post new threads
You may not post replies
You may not post attachments
You may not edit your posts
---
HTML code is Off
---