Adderal and alcohol
Member
Join Date: Apr 2015
Posts: 5
Adderal and alcohol
---
Hi, I'm new to the forum, I've been reading and absorbing a lot. My husband and I have been married for over 15 years and have 3 children.

He has been a heavy drinker since day 1 but mostly on weekends or nights out. A few years ago he went through a depression period and after seeing a doctor was prescribed adderal for ADD. As you know drinking is not recommended while taking adderal. For the first year or two he did not drink but slowly thAt changed and so has his behavior. He has withdrawn from our family and friends and is very much in his own world. He is unwilling to stop drinking since drinking makes him "happy".

Recenly his drinking has increased. He is going to "lunch" during work, having a few beers then coming home having a few more all while taking his adderal. He's also meeting friends after work to drink but telling me he's at "work" so that I wont "freak out". I feel like I'm on a roller coaster, up and down, up and down.

My question is- will mixing adderal and alcohol change a persons behavior? Can a person become addicted to a drug that is prescribed by a doctor or does the problem lie with the alcohol? I'm so confused!
| | |
| --- | --- |
| The Following User Says Thank You to Wasted17 For This Useful Post: | |
instant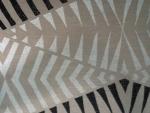 Join Date: May 2011
Location: Australia
Posts: 5,711
Can't answer the drug question- maybe ask your Dr about the specifics of it. It sounds like to he is on a road that goes nowhere good- unable to see the impact on you and the family.

it might help to post this is the families and friends section of the main forum- they might be able to help more.

I drank for 25 years and put my family through the wringer- I am now sober nearly four years- so change is possible if a person wants it. It has been important to me to avoid all medications that will give me a "buzz" in my history I also used to abuse sedative medication and over the counter medications.
If your husband does not want to stop drinking, there will be little that you can do but take care of yourself and your children.

Yes, people become addicted to prescription drugs sometimes.

I don't know if mixing Adderall with alcohol would change a person's personality. For me, simply drinking alcohol changed my personality.
either of the two can be very addicting
if mixed possibly more than deadly
one's doctor would not wish for the mixing of their prescribed drugs with alcohol.
MM
Member
Join Date: Mar 2015
Posts: 1,228
First of all, in defense of ADDers and all that is holy,
untreated ADD worsens addiction
. Second, alcohol use worsens ADHD. Stimulants work very differently on the brains of ADDers than people without ADHD. We just have a different neurological response to stimulants because we are dopamine deficient 24/7 (unless we are treated). People who don't have ADHD and who abuse much-needed prescribed medications intended for ADDers can kill themselves from dopamine toxicity (we have a different reactions, wiring, size and brain area responses). My medication evens me out and calms me down - whereas a person with a neurotypical brain would feel euphoric, agitated or hyperactive. My p. doc says that stimulant addiction is not an issue for people with real ADHD
I have ADHD and I take medication every day. I slipped a few days ago when I stopped taking it. It sucked. I also forgot the other necessary medications because my ADD was not being treated. I got worse. It is so common for ADDers to be substance abusers as well. It is critical to treat ADHD with medication (if indicated), OT and cognitive behavioral therapy - especially while recovering from substance abuse.
That said, I was a person who consistently drank with Vyvanse. It was really a bad habit and not safe. Stimulants prevent you from feeling the full effects of alcohol; one is more likely to get alcohol poisoning because they cannot feel alcohol's effects as much. Drinking lessens the effectiveness of ADHD medication, so I was doubly agitated because my ADHD was out of control.
Alcohol put me in a bad mood, always. The more I drank, the more the addiction progressed and I was an a***ole, because I was drunk. If your hubs really has ADD and this is a confirmed, life-long illness for him, he will have to pay very close attention to working on improving ADHD coping skills. Also, treatment differs according to the subtype. I have inattentive type without hyperactivity, so my coping skills are close to what a person would do if they were recovering from a brain injury that affected their memory, for instance.
So sorry, everyone. I will leap off of my soapbox now.

Is Adult ADHD Linked to Addiction? | Psych Central
Currently Active Users Viewing this Thread: 1
(0 members and 1 guests)

Posting Rules
You may not post new threads
You may not post replies
You may not post attachments
You may not edit your posts
---
HTML code is Off
---