I am Very Sorry
| | |
| --- | --- |
| The Following 2 Users Say Thank You to gettingsmarter For This Useful Post: | |
Clearly a divisive issue with strong and valid feelings on both sides of the issue.

I fall firmly in one camp. Which camp is not relevant for it does not serve the greater good or purpose of our group.

Lets recognize that we are each more similar than different and that while we won't all agree on the approach to this battle- we each deserve to be lauded for the courage to fight and respected as fellow warriors.

Pouncer, I'm looking forward to following and celebrating your many successes.

| | |
| --- | --- |
| The Following User Says Thank You to Ultramarathoner For This Useful Post: | |
Originally Posted by
Pouncer

I want to apologize for my April Fools Day joke. I did not intend to hurt anyone or make anyone upset. I did it in the spirit of camaraderie, or so I thought.

I am upset and utterly ashamed of myself for being so naive. MarathonMan, you are right. I should not be here. I don't want to set people off and if I seem like I am not taking sobriety seriously, then I should not be here.

Thank you all for being supportive over the last three weeks. I really appreciate it.

Pouncer
You did nothing wrong, Pouncer, so there's nothing to apologize for.
I've often hit the "Submit Reply" button before I've fully thought through how my words might affect other people. I don't believe that you did even that. Your heart is clearly in the right place.
It's understandable that some of the comments, including mine, would sting. I had no intention of shaming you or to make you feel bad. I'm sorry that I did not frame my thoughts and feelings with the kindness and sensitivitythat you deserve. It makes me sad that you feel ashamed.
Please stay with us. There's no such thing as having too many sensitive and kind-hearted people around.

| | |
| --- | --- |
| The Following User Says Thank You to Serenidad For This Useful Post: | |
Its a cold and its a broken hallelujah.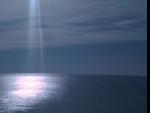 Join Date: Aug 2011
Posts: 2,741
Oh goodness !! It's all good Pouncer. Please don't worry and for sure don't leave ! I don't think anyone thinks you purposely set out to hurt anyone. You are a very kind member that spreads a lot of positivity.
No harm no foul.


| | |
| --- | --- |
| The Following 2 Users Say Thank You to alphaomega For This Useful Post: | |
For what it's worth I think the previous thread was closed because of my comment at the end and Pouncer may have took a reply that was intended for me as intended for her.

As I can't reply on the other thread due to the closure Anna if you're reading I apologise for the sarcasm and wording of my post over there, as I'm sure you're aware from my other thread I was not in a very good place last night and had been drinking heavily.

Pouncer hope you're well and don't be a stranger.

| | |
| --- | --- |
| The Following User Says Thank You to Dee74 For This Useful Post: | |
Currently Active Users Viewing this Thread: 1
(0 members and 1 guests)

Posting Rules
You may not post new threads
You may not post replies
You may not post attachments
You may not edit your posts
---
HTML code is Off
---