day 2 - no booze
Member
Join Date: Mar 2015
Location: British Columbia
Posts: 17
day 2 - no booze
---
at times today i really do feel like i got this thing figured out and its not going to be a big deal.

i quite smoking 1 month ago which really was not that big a deal (so why then did it take you 25 years to quit you ask yourself). i just set myself up for the event then followed thru.

so yesterday i stumbled across the AA online forum and watched
then participated and admitted for the first time ever that i was an alcoholic
gabby said to check SR out and i am really glad that she did bc now i can simply write out my feelings

so here i am, i have planned my day so that i will not take a sip
and part of that planning is that i have to visit SR
to read someone else's story and my own first post
to remind myself why i want this

physically, i have a small headache but otherwise beautifully clear minded

i love that so many people have viewed what i wrote which somehow validates my thoughts. it lends support to the fact that i am NOT ALONE. and while i am not able to talk to anyone in person about how this will be tough i can whine whimper and bitch to my hearts content (if i choose). or like i am feeling right now i can celebrate in 48 hours of sobriety



:
| | |
| --- | --- |
| The Following User Says Thank You to SoberLeigh For This Useful Post: | |
Member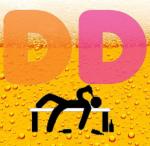 Join Date: Feb 2015
Location: Perth, Western Australia
Posts: 413
Good on you *****. It took me years to admit I had a problem and then another few years to hate drinking so much that I wanted to turn my back on it.

SR was a website I discovered accidentally after I'd been sober for a few days. Glad I found it.
Member
Join Date: Mar 2015
Location: British Columbia
Posts: 17
wow do you guys make me feel so awesome.
i really do feel like today is the first day for the rest of my life
cheesy and corny but damn it feels good

so rather than doing the usual evening thing (wine, vodka, ciders, .... alone with numbness) i did say that i would plan on my day. so instead i went to a yoga class, came home and cooked a ground turkey dish with fresh veges.

it feels so good to be good to my body.
thanks to all who have been supportive
:-)
| | |
| --- | --- |
| The Following User Says Thank You to gmail For This Useful Post: | |
Currently Active Users Viewing this Thread: 1
(0 members and 1 guests)

Posting Rules
You may not post new threads
You may not post replies
You may not post attachments
You may not edit your posts
---
HTML code is Off
---