3 weeks sober: What does the future hold?
Member
Join Date: Nov 2014
Posts: 23
3 weeks sober: What does the future hold?
---
Howdy folks,

Newcomer to SoberRecovery here, and to a lesser extent, a newcomer to sobriety as well.

These 3 weeks have been an eye-opener for me. I've realized just how much damage I've done to my life during my downwards spiral of drunkenness.

My story officially began on my 21st birthday. I always loved alcohol, it made me less worried and more social. It was game over when I could purchase it legally.

So, there you have it, I turned into a drunk from my 21st birthday (May 2013) up until 3 weeks ago.

I could go on about my story, but I think it would be better to skip to today.

So, the past few weeks have brought a level of clarity to my life which I have not experienced in quite awhile. I am now aware, and incredibly regretful, of my decisions over the past year. I'll recover many of them, but I am fearful of the effects which have been had on my psyche.

I have been incredibly stressed these past few weeks. It makes it difficult to get work done, and worse makes me worry about things which probably should not be worried about. My speech skills have also suffered a hit. It seems that I cannot find the right words to say on the spot as I was able to before my drunken spiral.

Even worse, I find it incredibly difficult to connect with people. This is probably due to the nature of my mode of alcoholism. I was a lonely drunk. I drank to avoid the boredom of not having any friends. Though, I sometimes fear that there is a neurological component to this as well.

My question is, to those whom have come before me, does it ever get better?
I don't have any desire to drink, in fact the idea of drinking quite literally terrifies me these days. But, I want to go back to how I used to be!
Welcome to the family.

Yes, it gets better, but it takes some time. It took me at least three months to start feeling good again, but it was worth the wait.
I was a lonely drinker too. Always drank at home by myself.

Since getting sober I've discovered a whole new life, better than my old life.

It takes time and effort but it's worth it.

Yes, SaviorNomad, the future can be so much better. As least said, it takes time and effort but sobriety is worth every second and every ounce of effort you put into it.

Drinking is hard on our body and mind; you are recovering, recalibrating and rebalancing. Although I started to 'feel' the benefits of sobriety in about a months, it took several more until I felt truly well.

Welcome to SR, SaviorNomad; glad you found us and congratulations on three sober weeks.
It definitely gets better with time. I was a lonely drinker for many, many years. I'm nearing 3 month sober and although I am experiencing many emotional ups and downs I'm feeling a little stronger every day. Hang in there! Surround yourself with supportive people, visit SoberRecovery often and be kind to yourself.
Member
Join Date: Nov 2014
Location: Brooklyn
Posts: 8
Nomad, congratulations on 3 weeks! That's a really amazing feat! You should feel very proud
I'm in a similar boat - just hit 4 weeks, realized and admitted to myself that I have a problem and want to stay sober. Scratch that,
need
to stay sober.
I'm hopeful that things will get easier, but even if it's hard for a while, we don't have to do it alone. We're all in this together.
Hi and welcome SaviorNomad

yeah it gets better - I doubt any of us would still be in recovery if it didn't

It took me about 3 months to feel something I recognised as normal - but there was steady improvement during that time, and your experience may be shorter.
Support really helps too... so I'm glad you've found us

D
Hey, Nomad,

Congrats on reclaiming your life! My first husband got sober at 21 and he has stayed that way for 34 years. He's had a great life so far, and he's someone who probably would not have lived to 30 if he had continued the way he was.

I did most of my drinking alone, too, but when I got sober 6 years ago I started with AA, and I have many good friends in the program. It's a great way to get out of that self-imposed isolation. In many places there are "young people's groups" (though we get plenty of young people at our regular meetings around here).

Congrats on your three weeks--that's a great start!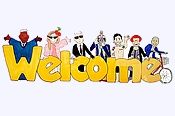 Hey SaviorNomad- Welcome!
First, congrats on the three weeks. What's more, congrats on taking note of a problem and taking action, before it began to spiral bad. And it would have, as it's just the nature of the beast.
You'll find that you might have to reinvent yourself a bit. I'm nowhere close to how I was socially when I was drinking. Sort of like recreating a different lifestyle I suppose.
When I stopped drinking, my entire being was out of whack for a bit. I'd guess in time you'll begin to feel normal. Most likely even better than your 'old' normal.
You'll find a lot of support here and I look forward to seeing you around.
Lusher
PS-
...does it ever get better?
No question about it!
Member
Join Date: Aug 2014
Location: Anchorage, AK
Posts: 101
Bravo on three weeks sober, and yes it does get better with time. It gets much better!!! I also mostly drank alone. (I didnít want people to think I had a problem.) I was able to undo most of the harm I had done to my body and mind over time. If youíre anxious about any possible long term effects from drinking it might help ease your mind to have a doctor check you out. Other than that it sounds like youíre doing well. Keep it up!!!
Welcome to SR and congratulations on three weeks. I drank alone too. Like AlaskaChick I didn't want people to know I had a problem. I've had to reinvent myself along the way. And while I can never go back entirely to being the carefree person I was before I started drinking I've learned from it and am grateful that I now have more self knowledge than I would have had if I'd never picked up a drink.

Things do get better. If you are concerned about neurological effects I would certainly see a doctor. I felt bumbling and slow when I first quit. Antsy and clumsy. That passed but it took a while. Everyone is different but for me it was about a month or so before I noticed a substantial improvement.

Come here for support and company. We understand.
It will get better!!!! I promise.. I'm on day 68. I was a binge drinker with days or weeks in between but it got bad the last couple of days of drinking... I remember the first month feeling like my brain was underwater if that makes since. I couldn't find the words I wanted to say and felt just really strange. Vitamins, good foods, and rest helped. You will get to this point but don't let your AV let you go back to drinking. It's just not worth it. Your cravings and temptations are only as big as you let them be. Don't give up and you will get stronger.
Currently Active Users Viewing this Thread: 1
(0 members and 1 guests)

Posting Rules
You may not post new threads
You may not post replies
You may not post attachments
You may not edit your posts
---
HTML code is Off
---