underachievement
underachievement
---
I don't know how to deal with being sober and miserable. I drank a bottle of red Friday and last night, breaking a week of sobriety. I know alcohol is ruining my insides: I feel the niggles and dull pain in my liver and kidneys every time I drink but the pain goes away and I start letting the "one more night" demons tell me that drinking is essential for processing your daily life. I know I should be humble because there are people here in worse positions than me but I feel so much frustration everyday. I spent years finishing my degree whilst working 80 hour weeks. I graduated four years ago and every decent job I apply for I never make the shortlist. I know I need to push myself harder and try and make my own opportunities but drinking is so much easier to dull the senses and I'm surrounded by workmates (earning the same as me) who are, frankly, morons and don't do their job with as much vigilance as me. I'm full of anger and resentment at the world and the way it seems to work now. I don't know how to deal with being sober and miserable. This is probably a less important question in the context of others' struggles here but I just felt the need to express this as it's my puzzle to solve and a trigger to my drinking.
thanks for this post, glad you are here. definitely helped me to read it, as i could relate.

sounds, of course, like a chicken and egg problem you are looking at. if you keep drinking, you'll continue to face disagreeable circumstances and situations which you feel you don't deserve. if you stop, it is likely to be uncomfortable for at least a little while.

one of those choices brings guaranteed, worsening discomfort. the other promises a life beyond your dreams, opportunities you never imagined you would have. i'm speaking from experience.

the choice is obvious, but not easy. we are here for you. i promise you, sobriety is worth it. if you put your all into it, and you stay open-minded, the discomfort will pale in comparison to the relief. just my .02
Friend-
The strong cannot help the weak until the weak begin to help themselves. The weak man must begin to emulate what he sees in the strong man. No one can change your condition but you.
And doing is to knowing as 19 is to 1.
If you feel miserable and angry, believe me, you
project
misery and anger. It doesn't matter how smart you are or how many degrees you have. It's your attitude that I would imagine is holding you back.
There is no such thing as "failure." There are only results. Thus, I guarantee you that if you change your behavior, you'll get different results. Above all, remember, success
is
intentional, not "accidental."
As for the consumption of alcohol, it certainly doesn't make things "better." Never has. Never will; but you already knew that.
Hope this helps

Member
Join Date: May 2014
Location: liverpool, england
Posts: 1,716
the more i drank the more down and angry i would be at the rest of the world, once i stopped the drinking i was still angry at the world until i started to change something about me and how i looked at things

but first things first the drink has to go other wise nothing will ever be able to change
Crazy Cat Lady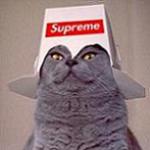 Join Date: Aug 2011
Location: Seattle, WA
Posts: 2,661
Anger and resentments are death to alcoholics. We can rage against an unfair world and all of our perceived slights but what good does that do us? It gives us an excuse that we accept for drinking. It's all a never ending circle of misery and anger. Awe can turn our angry eye to people around us and sit in judgment of them but what does that do for us besides fuel our "justified" anger?

Concentrate on the things that you can change and that's you. What's your role in life? Who are you to sit in judgment of others? How does that make you feel? I know that I cannot judge others against myself or myself against others. It's not the role I need to play in my life. Instead, I have to conduct myself in a manner that I can live with every day. I have to be a person that I can look at in the mirror in the evening and be at peace with. Alcohol gives me no peace anymore. It no longer gives me relief. It leads me to oblivion but nothing is resolved in oblivion. I cannot live in oblivion. Not anymore.

You don't have to be miserable in sobriety. I believe that if you only change your drinking habits then yes, you're going to end up miserable. Not drinking is actually a very small part of sobriety. For me, sobriety has involved a complete change in how I think and act. Sobriety is rooted in service, acceptance, gratitude, reliance and trust upon a Higher Power and honesty. If I can live a life according to those principles, I don't have to drink.

You don't have to drink but you do have to do something more than not drinking.
Alcohol isn't a sustainable long term solution in life, something has to give eventually and usually it's health as the body is not invincible!!

"Sober and miserable" is a better way forward than ending life short due to alcohol, it's the easy option to simply accept life, but how about make changes, the more difficult way forward, don't we all deserve a shot at happiness? but it's gonna take work and effort!!
It might be helpful for you to start a Gratitude Journal.

I think that when you get caught up in negativity, you bring more negativity into your life. In order to shift that and bring positive things into your life, I think you need to have gratitude for what you have.
Thank you all for your words. Since stopping drinking 5 days ago my anger has somewhat abated. I still hold resentments but I don't give them the same kind of energy I do when I'm in the cycle of inebriated/hungover. I should add that I've been really sad lately because me and my fiancee broke up 6 months ago (not related to the alcohol) and somebody I started to really like, well it turned out it wasn't reciprocated. I have been alone most of my life (not in relationships) because of my shyness and I thought it was turning around since I have beaten that shyness for the better part. Anyway, not throwing a pity party. I know everybody has their cross... I just have to have faith things will get better and that not drinking is the first step in that process

| | |
| --- | --- |
| The Following User Says Thank You to Dee74 For This Useful Post: | |
Guest
Join Date: May 2014
Location: London, UK
Posts: 1,086
Take it easy on yourself.

You can make the decision to change your life at every moment, and you've done that by deciding to stop drinking alcohol. The annoying thing is is that all aspects don't change at that moment!

I lost my job as a consequence of my drinking. Despite now being sober, applying for jobs and finally looking after myself, it's just my positive attitude that's helping in the most resentful moments.

I like to think as sobriety being the best choice I've made for myself. Then I can work on the rest of it. I can then work on my anxiety, I can look for jobs, I can sort of the money issues...as long as that first choice is there otherwise it'll all fall apart, and it has done for me most recently.

Good luck :-)
Member
Join Date: Feb 2015
Location: Texas
Posts: 69
Pendulum,

Man, your post sounds eerily familiar. We're EXACTLY the same (minus the degree). I got sober for the first time a year ago for 28 days. Twice since for 2 days. And now I'm on day 6. One thing I've learned during this journey is that drinking, for me, is an attempt to cure or salve the pain I feel.

Like you I'm extremely disappointed in life. I hesitate to give advice, since I'm barely off the drink, but I can tell you that I'm glad I'm sober and that I don't want to ever go back to that life.

Yes, I'm still disappointed in life. I'm almost bitter at the way my life has turned out. I'll get bored. I'll pace the floor. I'll read. I'll go to work. I'll keep looking for a new job...a nice girl...but I WILL NOT drink again. I hope you don't, either. Maybe this is just the beginning of our journey.
| | |
| --- | --- |
| The Following User Says Thank You to NewJosh For This Useful Post: | |
| | |
| --- | --- |
| The Following 2 Users Say Thank You to Anna For This Useful Post: | |
PendulumIsland - I know exactly the miserable feeling you are describing.
Self pity - and I hate to use that word, and not saying that's what you are in - but for me, self pity has been a big reason for me to drink. "Poor me Poor me i'm miserable Pour me another drink!" It gave me an excuse. My life sucks so might as well drink.
No, it doesn't suck..but it will if you drink.
Someone suggested a gratitude list - I think I will do that!!
Feed your head
Join Date: Aug 2014
Posts: 67,035
Member
Join Date: Jun 2012
Posts: 245
Just wanted to say that I'm currently on Day 3 (and have had several day 3s) and I feel the same way. The sober and miserable gets tough. Drinking for me was always for the escape of the bs in life and the way I was feeling.
These past few days, having a sightly clearer head on my body, has given me an opportunity to try and hone in on the good things that are in my life and not the bad. After drinking on and off for a little over 11 years, I realize the fun times, relief, escape and all that didn't beat out the bad times, the hurt feelings, lost trust, fines, arrests, destroyed relationships.
But what I know I can't do is change the past and sometimes its hard to think about that. I'm trying my best to see the future as one that can be better each day I decide not to drink. I'm glad today is day 3 for me not drinking as opposed to being just another day drunk full of guilty and disappointment.

Didn't mean to ramble, I just sincerely identify share the same feeling about my past 4 years of back and forth drinking, sober, drinking, sober game (its just how I was). When things are good my urge was lower, but as soon as a string of messes hit I put a drink on the top. I know I can't live like that anymore.

Prayers to you.
| | |
| --- | --- |
| The Following User Says Thank You to TNTStill For This Useful Post: | |
Currently Active Users Viewing this Thread: 1
(0 members and 1 guests)

Posting Rules
You may not post new threads
You may not post replies
You may not post attachments
You may not edit your posts
---
HTML code is Off
---