Advice for return from treatment centre
Member
Join Date: Nov 2013
Posts: 6
Advice for return from treatment centre
---
Hi All,
My wife has spent the last 3 months away from home, first in a psychiatric ward and then transferred to an addiction treatment center.
So far the treatment centre seems to be going well and she seems to be responding well and for the first time in a few years seems to be connecting with her emotions and realising the damage and hurt that has been caused by addiction to medication and alchohol, particularily to our 3 teenage children.
She is due to finish with the addiction centre program in a couple of weeks and the problem I have is how to tackle how she returns to a family home when the children are so afraid of her returning to old patterns that they cannot bring themselves to try anymore - they cannot bear the emotional pain any further and have little belief that she can change.
For me this is such a sad and distressing situation because I remember so well how good a mother she was once and such a caring and loving person, but for a variety of reasons addiction and depression took hold of her. She is really trying but its hard to have too much hope after so many broken promises. But this treatment centre is quite severe in the ways she is encouraged to deal with the issues in her head that have caused the addictions and as her husband for the first time in 2 years I have some hope again.
Any advice from anyone who has experience in similar scenarios would be so appreciated - thank you.

Hears The Voice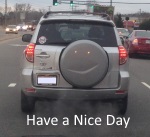 Join Date: Jan 2013
Location: Unshackled
Posts: 7,605
Welcome D3! Awesome that your wife finally got some help. I hope you can keep it going and get her 100% better.
You might find more information or get more answers in the Friends and Family section of the forums. Most of the people in the Newcomers area are addicts getting and/or staying clean. We'll try to be helpful, but you might get better/faster answers in Friends and Family.
Perhaps your wife would like to join us when she is able!

But check out the Friends & Family stuff for yourself.
The Alcoholism and Addictions Help Forums- by SoberRecovery.com
Best of Luck!
| | |
| --- | --- |
| The Following User Says Thank You to Skye2 For This Useful Post: | |
| | |
| --- | --- |
| The Following User Says Thank You to EndGameNYC For This Useful Post: | |
Don't try to "control" her. She's got to do it for herself, for her kids and for you. Also I hope she's been advised that this is a very tricky period for her. Getting back to the old environment will bring back all the associations with alcohol and there will be subconscious urges to "resolve" those anxieties in the old ways. She'll need lots of support, medically and with counseling, hopefully the support of other recovering alcoholics. Let her know that you all love her, that she's been ill, that she can get well. That she will get all the help possible but that it's up to her. It's a long, upward road, one day at a time.

W.
| | |
| --- | --- |
| The Following User Says Thank You to wpainterw For This Useful Post: | |
We went through this recently when our daughter returned from 70 days of treatment. It was very difficult at first. My husband and I didn't want to do anything to upset her and we knew she was still fragile and working things out.

We "walked on egg shells" for about a week and then I said "no more." After the about the 15th time of coming downstairs in the morning to find her dirty dishes in the sink, shoes and coat tossed where ever it was taken off, I hit the roof! (I am not proud of this considering she is 23 yrs old) but I blew.

You know what she did? She smiled and said "Well hello mom, I'm glad you're back!" Since then we gotten into a routine and she's learned that she isn't living on her own any more and doesn't have the structure of rehab.

I suggest, that before she comes home, request a meeting between you, your wife, and her counselor. Start the conversation with...what are you expectations? Especially with the kids. How will you handle it if they don't welcome you with open arms? What does she think her daily routine will be? Will she move back into doing the "chores" she did before she left?

Then move onto your expectations, where do you stand if she relapses? Does she need to leave immediately? (that was our rule). Do you want her to attend meetings? How will she get there? How many per week?

It might sound like a stilted conversation (and it is) but it is better to get it out in the open with someone qualified to mediate the conversation BEFORE she comes home. If her rehab is too far from home for you to do this in person, then do a phone counseling session.

We had a contract about the "drinking", the meetings, the relapse. But no one ever told us to get out in the open the day to day crap that annoys people and usually starts them on a relapse path. And her kids being upset with her and withholding emotions is something she needs to be prepared for. Good luck.
| | |
| --- | --- |
| The Following User Says Thank You to Leana For This Useful Post: | |
When one person in the family gets ill,
the entire family is exposed to it and all
are affected by it in one way or another.

It has been suggested that the entire family
seeks some kind of help thru a recovery
program that is availbale to all.

Al-anon for the spouse of the addict.
Alateen for the younger ones or
one of many programs available
to them.

In order for the family to stay strong
and united is for everyone to come
together and get healthy and happy
for yrs. to come.

I entered recovery back in 1990 and
have lived a recovery for 23 yrs. now.
However, back in the beginning, my
2 kids and spouse we all busy living
their own lives, going to school, working
and saw no need for for a program because
they were not the sick ones with addiction
problems.

Fast forward, my awesome kids grew up
and moved on living healthy, happy, productive
lives in society. My 25 yr. marriage ended
due to lack of understanding and communication.

My spouse eventually remarried and so did
I. Today I have no regrets in what has transpired
in my life because living a recovery life for
me has been a blessing and gift.
Member
Join Date: Nov 2013
Posts: 6
The addiction centre she is in are quite family orientated thankfully and in the next few weeks I hope they will help us to deal with how we go forward when she leaves.
Leana - the idea of meeting with her councillor to discuss the nitty gritty of expectations is a great idea for me and I will try to set this up before she leaves.
Its not certain that she can return initially, for her sake and especially our kids. Even if we can work out a way that she returns home with a plan to try to keep herself safe - I think that the emotional withdrawal, anger and appearance of apathy from our children will be very difficult for her to deal with and somehow a way to cope with this needs to be found. If she can show she can get better then I feel they will slowly come back to her - but this withdrawal from her took years and it will be slow to get back - I just hope she has the strength and coping skills to deal with this along with all the internal issues she has.
Thank you everyone for your help and advice - I am so confused and just trying to find the best way to get through this.
| | |
| --- | --- |
| The Following 2 Users Say Thank You to dublin3 For This Useful Post: | |
Grateful to be free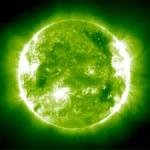 Join Date: May 2009
Location: Arizona
Posts: 3,681
will she have an outpatient group or anything? When I got out of the hospital I had a half day program to attend three days a week, helped me get back into living in the "real" world.

As far as the kids. Mine stopped talking, interacting with me for awhile. I focused on recovery, kept the lines of communication open with them. But didn't push or expect anything from them. Hoped and WANTED things from them, but kept mum on it. I was the best mom I could be, and that was that. In time, their OWN time, they began to communicate back.

My recovery program helped me do that, to have the perspective, and respect for others to let them be who they were, and have the feelings they had, and make choices about how they wanted to behave. I am not in control of the feelings or behavior of others. That was a slice of humble pie to swallow...wow.

I wouldn't walk on eggshells or anything, but do be aware and understanding that she's in a tend place, recovering from a serious chronic illness and will have to unlearn some things, and relearn some things. But you don't and shouldn't tolerate bad behavior. That really doesn't help anyone.

best to your whole family!
| | |
| --- | --- |
| The Following User Says Thank You to Threshold For This Useful Post: | |
Member
Join Date: Aug 2013
Location: East Coast
Posts: 425
My axh went to the mental ward twice then was transferred to a rehab. He's bipolar but I thought he was just having a manic episode, didn't think he was using on top of his meds etc. we are getting a divorce now, but I remember how great he was, caring, affectionate etc. he's just not that person anymore. I couldn't sit and wait for him to try to get back to that either because it more than likely wasn't ever going to happen. Get some support for yourself. You have to focus on you and she will hopefully do the work on herself. I'm sorry you're going through it, it was hard when I was. I cried when I visited the hospital, but then it became weirdly normal or I became desensitized.
| | |
| --- | --- |
| The Following User Says Thank You to overit263 For This Useful Post: | |
Member
Join Date: Aug 2013
Location: C.C. Ma.
Posts: 3,699
From AAsharon:
"It has been suggested that the entire family
seeks some kind of help thru a recovery
program that is available to all.

Al-anon for the spouse of the addict.
Alateen for the younger ones or
one of many programs available
to them.

In order for the family to stay strong
and united is for everyone to come
together and get healthy and happy
for yrs. to come."

Many strongly endorse these recommendations.


BE WELL
Currently Active Users Viewing this Thread: 1
(0 members and 1 guests)

Posting Rules
You may not post new threads
You may not post replies
You may not post attachments
You may not edit your posts
---
HTML code is Off
---