First day sober
Member
Join Date: Aug 2013
Location: Leeds
Posts: 399
First day sober
---
Hi, I guess the first thing to do is to introduce myself and share my story. I'm 22. I've been an alcoholic for about three years, I drank before that (it's common in the UK for teenagers to drink regularly from about 14), but barely, in fact I didn't drink anywhere near what my friends did.

Then I had a break up and started getting panic attacks, the only thing that would calm me down was drinking and I hit the bottle extremely hard right away. I've gone from a 4 pack to around 20 beers a day every night. When I have a "big" night, I can go up to 40 without a problem.

Around six months ago I went to the hospital because I thought I had thrown up blood, I had passed out and forgot about the wine I was drinking. My tests all came back fine, I was amazed, the doctors said there was nothing wrong with me. Instead of seeking help, I saw this as a free pass and carried on.

This was until three days ago when I told my girlfriend that I was going to get more beer and she started crying, I had no idea what I was doing to her. In these 3 years I have put on around 40 pounds, dropped out of university and have only got a job a few months ago: writing from home, so I can get drunk all day at work.

I look terrible, I've noticed when I buy beer the guy behind the till often takes a while checking my ID: the picture on it was 4 years ago when I was sober

I've steadily cut down on my beers until I've felt comfortable today in not having beer at all. My main problem is every single one of my friends drinks, heavily. So does all my family.

Did you lose your friends when you quit drinking?

How did you go about explaining why you're not drinking?

How do you deal with the boredom? (one of the main reasons I drink)

What can I expect from the recovery process, as in, is there a certain time frame to feeling "normal" again?

Sorry for the long post. I appreciate any feedback you can give
That bell or bike person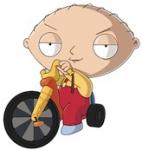 Join Date: Jun 2012
Location: london
Posts: 4,985
Hello and welcome MrBen
Did you lose your friends when you quit drinking?
I lost touch with those people who's drinking matched my own , were worse or slightly better .. our friendship was all about drinking or getting out of it one way or another .
How did you go about explaining why you're not drinking?
Short term i said i was on anti-biotics , Nowdays i just say i gave up becuase it wasn't much fun anymore , which it wasn't .
How do you deal with the boredom? (one of the main reasons I drink)
I had to get involved with things, make my own fun , learn to play the guitar , read , evening classes , sing in a band .
What can I expect from the recovery process, as in, is there a certain time frame to feeling "normal" again?
I felt good after 3 weeks , brilliant after 3 months , 6 months a depression i didn't know i had left ... Drinking for me was something passive , to enjoy sobriety i've had to become actively involved with life and learn to deal with issues rather than run away and drink to magicly dissapear the discomfort .
Stick with it ,
Bestwishes, m
| | |
| --- | --- |
| The Following 4 Users Say Thank You to mecanix For This Useful Post: | |
Member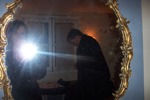 Join Date: Apr 2011
Location: Portland
Posts: 1,627
The question of explaining why you are not drinking is a very tough one.

I have asked this question many times on SR and you can see from looking at my dates that all of my attempts have been shams. Here are some of what I have tried:

I'm watching my weight.
I'm the designated driver.
I'm on medication.
I'm not feeling well.
I have a big meeting tomorrow.
I'm broke.

None of them addresses the question. AND one important reason I have used false reasons is because I didn't believe I would stay sober, so I didn't want people to know I am an alcoholic.

I cover that up by saying that I don't want them to feel sorry for me or funny around me.

I will never be okay until I say when asked, by one of my daughters, "Why aren't you drinking?" ... "Because I shouldn't drink. I shouldn't drink because I can't handle it well. And that's because I'm an alcoholic."

I hope you get this figured out now while you are young and have a bright future and a girlfriend who loves you.
| | |
| --- | --- |
| The Following User Says Thank You to Missy7 For This Useful Post: | |
Member
Join Date: Aug 2013
Location: Leeds
Posts: 399
I had the exact same thought process, I would tell people I was just cutting back because I was dieting, so I could drink again without anybody asking questions. I tried to quit multiple times in the past.
Member
Join Date: Aug 2013
Location: Mars
Posts: 296












Btw, if necessary, get new friends. You're on a road to destruction and you might have to choose between yourself and your friends.





For me, there were certain things that I thought I could only enjoy drunk. Now I can enjoy them even more sober, and I'm only 2 weeks sober.





In the end it's about two options: an alcoholic life that keeps falling apart more and more until... possibly even death. Or a sober life that can be very good.

If you can't imagine life being fun without alcohol, you're completely mistaken. It can be even more fun.

Good luck man, keep posting if you need help!

J.
| | |
| --- | --- |
| The Following 3 Users Say Thank You to james872 For This Useful Post: | |
Welcome, MrBen. I wished I started down this path as young as you. It sounds like you are out of denial and on the road to recovery. . . . Regarding friends, it depends. If you have at least one you can confide in who will say, "Cool. I'll support you," then you might feel confident at the parties. If not, you may want to take a break from them for a while while you take care of yourself. It's hard for me to say.
| | |
| --- | --- |
| The Following User Says Thank You to AlefVavResh For This Useful Post: | |
Member
Join Date: Dec 2010
Location: San Diego
Posts: 4,449
You received some great advice already, Mr. Ben. I just want to add that while it often seems like a huge sacrifice to quit, you are going to be really glad you did. I was amazed what a difference it made in my mood, my relationships, everything. And like Mecanix, I had to find new ways to have fun... and that too can seem daunting at first, but turns out to be an incredible opportunity. I now play the ukulele, even played and sang at an open mic event last night—amazing experience, and it never would have happened if I was still drinking!
It takes commitment and hard work, especially in the beginning, but wow—you are going to be so glad you did this.

Welcome to SR MrBen

Personally I didn't lose any friends from quitting drinking, yet, but I had to change a lot in my life so I could adapt to sobriety. And that is the most important thing here. Early on I remember wondering what everyone else would say and what they'd think about me being sober, when really the only thing I should have been concerned about was how
I
felt about it. The truth is, even if people give you a hard time, people are too concerned with their own affairs to worry about yours. What may be a throw away comment on your drinking or lack of the same can linger for months in our minds. My advice would be to just do what you need to do to stay sober and worry about the rest later. Have you thought about getting some face to face support too ? x
Member
Join Date: May 2013
Posts: 198
Hi,

I am only on day 4 but I am determined not to relapse like I have in the past. I have decided that I will do whatever it takes to not relapse again.

I took an inventory of all my friends in real life and on Facebook. I have decided that although I love all of them, that every single one is into drinking, drama or self woe and high maintenance. I have given them all the the flick. If they are true friends I know I can go back to them in the future when well but not one person will be standing in my way this time.

I am training for a marathon that is my life.

Good luck
Administrator
Join Date: Apr 2007
Location: Australia
Posts: 185,892
Hi and welcome Mr Ben

My whole life revolved around drinking, so yeah - my life changed. I lost a lot of drinking buddies but I reconnected with a lot of old friends and made new ones.
My ideas of fun and being social changed too - but that meant I did a lot more things with a lot more people, and the focus wasn't drinking, it was on having fun.
I also found I could look myself in the mirror again - the shame was gone.
The early days are hard, but you're not alone...and I don't think anyone would stay sober if they felt they lost out on the deal, Ben, and there's a lot of us here who've been doing it a while.
I hope you decide to join us

D
D
Currently Active Users Viewing this Thread: 1
(0 members and 1 guests)

Posting Rules
You may not post new threads
You may not post replies
You may not post attachments
You may not edit your posts
---
HTML code is Off
---