Tea Totaller
Member
Join Date: Jun 2013
Location: Northern Michigan
Posts: 34
Tea Totaller
---
Day 9! Weekend had a few fleeting moments as I would normally had a drink or ten while doing work around the house. Can tell you I got more accomplished sober and as I feel great this morning will be able to finish my projects. Amusingly enough I am truly a "tea totaller". I drink green, dandelion, hibiscus, add lemon, honey, drink it hot or cold. But NEVER with alcohol. Maybe I will buy myself a new cup every week of sobriety.... Double digits tomorrow!!!
Hears The Voice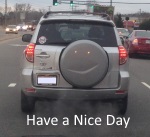 Join Date: Jan 2013
Location: Unshackled
Posts: 7,879
mecanix turned me onto Chinese Oolong, and it's now my favorite. I bought a fancy pants electric kettle so I could enjoy it at my desk at work - like I am right now.

Tea rocks.
Member
Join Date: Jun 2013
Location: Northern Michigan
Posts: 34
Oolong - SOolong Alcohol....
---
Thanks for the tip. Looks like it helps with weight loss too, added bonus! Going to have to check out electric teapot too

. Thanks

If you ask Zen people they will say tea is not something that you pour with unawareness and drink like any other drink. It is not a drink, it is meditation; it is prayer. So they listen to the kettle creating a melody, and in that listening they become more silent, more alert. ~Bhagwan Shree Rajneesh
Currently Active Users Viewing this Thread: 1
(0 members and 1 guests)

Posting Rules
You may not post new threads
You may not post replies
You may not post attachments
You may not edit your posts
---
HTML code is Off
---