Time to quit?
Member
Join Date: May 2013
Posts: 59

Time to quit?
---
I've been trying to give up since around last October and don't seem to be having much luck and found this site..

Generally, I drink three to four times a week and am one of those "don't stop to you drop" types. I've had two liver functions tests done both showing raised GGT, the first was 160 and the second, 224 and the Dr said to "cut right back on the alcohol". It's got to the point where I have missed days of work and combined with the dodgy test results I really want to either quit completely or at least have some form of control when I do go out (though I guess this is extremely unlikely).

My last attempt , approximately two weeks ago, lasted a week but since then I've fallen back into the usual pattern if not worse. Whenever I relapse I tend to drink more on that day as if making up for lost time.

Any tips or advice would be much appreciated.
| | |
| --- | --- |
| The Following User Says Thank You to jakec For This Useful Post: | |
Canine Welfare Advocate

Join Date: Sep 2010
Location: Norfolk, VA
Posts: 10,579
Welcome to SR.

Quitting is merely the first step in a recovery journey. You need a plan in place to ensure you stay quit and help you deal with all the issues that accompany sobriety.

What changes are you willing to make in your life to stay sober?
| | |
| --- | --- |
| The Following User Says Thank You to doggonecarl For This Useful Post: | |
Member
Join Date: May 2013
Location: Canada
Posts: 65
from what you are saying, it maybe time to give it up completely. I too thought I could cut back, but just kept drinking more and more, until the anxiety from not having a drink during the day would make it so I was unable to cope at work.

Good luck to you in whatever you decide.
bona fido dog-lover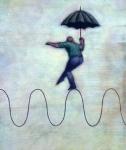 Join Date: Mar 2008
Location: eastern USA
Posts: 85,903
There are many ways to get and stay sober, programs such as AA, counseling, outpatient treatment, inpatient treatment, and so on. What are you willing to do to get and stay sober?
Member
Join Date: May 2013
Posts: 59
I haven't tried AA, although I did look for meetings today, I'm not sure what's involved. Do you simply turn up? I'd feel a little lost or self-conscious. Plus I think I'd feel ashamed going...

Thanks for the welcome. I don't really have a plan in place, another aspect of my impulsive personality I guess. I gave up smoking one day and thought it would be the same with alcohol but for some reason it isn't.

Fortunately, I can say no on certain days but they don't necessarily have any significance. There are times when I actually think "Drinking? Yuk" but when I do go out it's always to an extreme. Six or seven beers, a couple of shots and then onto the shorts...

I've spoken to the doctors who said if you have trouble let us now but I kind of brushed them off out of shame, pride or embarrassment? I'd rather talk to someone I didn't know rather than the doctors who I always feel are judging me...

I always joke to my friends that I won't make 30 and these days they are replying "the rate you're going you probably won't". When I'm out I feel more confident and less bored and do generally have a good time but I make stupid decisions and I'm starting to feel alcohol is living my life rather than me.
Administrator
Join Date: Apr 2007
Location: Australia
Posts: 189,215
welcome orieme

I used to joke about not seeing 40 it wasn't so funny when I nearly didn't....
There's many different approaches and methods of recovery around - here's some links to some of the main players:
http://www.soberrecovery.com/forums/...formation.html
I recommend you visit the
Secular Connections
forum if you think you may benefit from a non 12 step approach.
D
Welcome orieme. I'm glad you came here for help and support.

This is a great place - the people here helped me stop when I'd been drinking all my life. It was controlling me, and every time I drank there was no telling what would happen. It was dangerous to continue trying to manage what I drank. I'm so glad to be free of it.
instant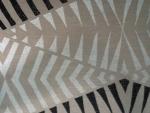 Join Date: May 2011
Location: Australia
Posts: 5,704
Whilst the language is dated the Big Book (free online) resonated with me. I also got skills from SMART and AVRT. joining a daily thread group on SR and posting everyday is a an effective therapy.

Welcome.
Currently Active Users Viewing this Thread: 1
(0 members and 1 guests)

Posting Rules
You may not post new threads
You may not post replies
You may not post attachments
You may not edit your posts
---
HTML code is Off
---