back on the wagon
Member
Join Date: May 2013
Posts: 3
back on the wagon
---
used for 5 months functionally

got on the wagon

fell off the wagon last week

back on the wagon

feels good breh

nice to find a community where we can support each other

I have a question: does this forum push the 12 step program? I'm all for it but not sure if I want to give up substances that aren't my drug of choice
Administrator
Join Date: Apr 2007
Location: Australia
Posts: 189,123
Hi and welcome Stuck

this website is open to anyone - we don't 'push' anything.

From my experience tho, I jumped a lot from drug to drug, bailling out of one as they became too problematic and falling right into another habit...

after a couple of decades of this, eventually I had to accept that I was the problem, not the drugs I was taking.

As long as I was scared to be straight, there was always gonna be a problem, cos I had no off switch.

What's holding you back from leaving everything behind, stuck?

D
Member
Join Date: May 2013
Posts: 3
I still enjoy weed and alcohol and they have never been a problem for me

I have tried a variety of drugs but my DOC remains the same

I'm only trying to focus on abstaining from one drug, and have no desire for other ones except the occasional drink or toke
is ☞ optimistic.
Join Date: Dec 2006
Location: Oxnard (The Nard), CA, USA.
Posts: 8,072
What it sounds like you want is to manage your drug/alcohol amount, frequency, emanation of some drugs altogether. You to hope to live in a moderate to sever) intoxated state and still be able to function in society.

Sad!
Member
Join Date: May 2013
Posts: 3
I was always perfectly functionally

I just found it a waste of money and time

never ever had a problem with weed nor alcohol but that one drug cost me a few hundred in the past few years

it's sad but hey, when I wanna have a good time , a drink or toke has never made me regret
Member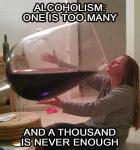 Join Date: Jan 2012
Location: Somewhere in the sands of time
Posts: 1,463
Not yet it hasn't, I think we all started out with our vices not being a problem. Then one day, you end up on this website wondering what the hell happened! Good luck to you

Grateful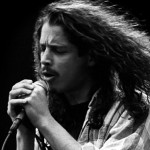 Join Date: May 2013
Location: NC
Posts: 1,760
The bottom line is that we don't "push" any particular program, but most of us have found that we need some kind of plan to stay off of our DOC. Go to the Secular section of the forum, I believe there are some programs there that aren't based on the 12 steps.

As far as staying on alcohol and weed, only you can decide if that's a good idea or not. And the only way to find out is to quit using your DOC and continue using alcohol and weed. If you can stay off of your DOC without having any problems with the other 2 then great.

My problem was always that even if I didn't have a problem with certain other drugs they seemed to trigger me to want my "favorite" one. Anyway good luck and stick around and let us know how it's going.
Currently Active Users Viewing this Thread: 1
(0 members and 1 guests)

Posting Rules
You may not post new threads
You may not post replies
You may not post attachments
You may not edit your posts
---
HTML code is Off
---