New to recovery...again?
Member
Join Date: May 2013
Posts: 4
New to recovery...again?
---
I am effing struggling with this. Was in rehab for a month about a year ago, came out feeling calm, good, going to AA meetings, everything good for 8 months. Now I am back in the insanity....back for detox 2 months ago....then again went out a couple of weeks ago...detoxed myself at home alone...can't even begin to say what I went through. After staying clean a week, I went out again today and am now under the influence. I don't want this, but it won't let go..... one drink and I am off to the races....don't have much of a family or friends (lost them all in my earlier drinking days)...

Feeling miserable....yet again! Can't believe that I am finding this so difficult when I have been able to do so much more in my life....is there any hope? Or is my life going to be in consumed by this?
Administrator
Join Date: Apr 2007
Location: Australia
Posts: 189,266
Hi and welcome S3an

There's a lot of hope on these boards - a lot of inspiration

I don't think it's ever too late or ever hopeless - it just boils down to how much you're prepared to do and how much you're prepared to change in your life to stay sober, y'know?
you'll find a lot of support here - If I can do this, you can do this

D
| | |
| --- | --- |
| The Following 2 Users Say Thank You to Dee74 For This Useful Post: | |
Member
Join Date: May 2013
Posts: 4
I need hope, inspiration and some magic potion at this point. I am slosjed right now and I don't why and what for. I think I want to stop hurting as much as I want to stop drinking. I lost custody of my kids and they are over this weekend on visitation and I can't stop but theink of how much I miss them and I want to obliterate the pain.....I can undersstand now whey some folks turn suicidal....not how I would want to ever go but I empathize now instead of calling them cowards....

what is it with that one/first drink that immediately sets off my guzzle-guzzle obsession? why can't I stop at 1-2-maybe 3 and go on with my life?
| | |
| --- | --- |
| The Following 2 Users Say Thank You to S3an For This Useful Post: | |
That is the great obsession of every alcoholic. Don't worry about it. Just know that you can't even have ONE SIP of alcohol. You are gonna be okay.
Stay close to this board.
Remember how you feel today and realize you never have to feel that way again.
I've relapsed dozens of times and all the regret anxiety and depression drove me to sobriety. Just don't take that first drink.
| | |
| --- | --- |
| The Following 2 Users Say Thank You to Ghostlight For This Useful Post: | |
Member
Join Date: May 2013
Posts: 4
Thanks....woke up this morning feeling like ****....wanted to immediately hit the bottle but instead poured it down the drain..... 5 mins later regretted doing it ...if I could suck it back up I think I would have.....but now feel better about it....am going to a AA meeting at 11....

My doctor talked to me about Naltrexone, said it would help with the cravings....any thoughts about it? I don't want to get on yet another drug unless it really works and is non-addictive...already take SSRIs which are a sick category of drugs I hate....and can't get off without awful withdrawals...
Member
Join Date: May 2013
Posts: 4
****, here I go again....got half a pint in me....had no thought of drinking this morning. But it has been a long hard day, awfully tired, didn't eat much coz I was so busy and about an hour ago, picked up two pints of vodka.

Maybe I ought to give up and give in....I feel sick now when I drink and yet I want to.
Crazy Cat Lady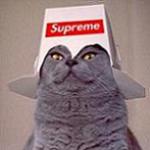 Join Date: Aug 2011
Location: Seattle, WA
Posts: 2,662
Are you changing anything in your life? If you're not, how can you be surprised? Stop wallowing in self pity, pick your chin up and get yourself to a meeting. Get there early and stay late. Meet some people, get some numbers and call them BEFORE you drink. Why are you not posting here BEFORE you drink? Stop making excuses and get honest with yourself. The only power you have is before the first drink. Is it simple? Yes! Is it easy? No! Can you do it? Only if you're willing to ask for help and stop relying on your self will to get you through this.
Member
Join Date: Oct 2011
Location: east coast
Posts: 1,711
I couldn't stay sober until I joined AA. I committed to 90 meetings in 90 days. It kept me from drinking. It helped with the cravings. I have heard naltrexone helps people but I have never taken it myself. You did it before you can do it again. If you pray to a God now may be a good time to ask for help. We are here for you, don't give up!
Currently Active Users Viewing this Thread: 1
(0 members and 1 guests)

Posting Rules
You may not post new threads
You may not post replies
You may not post attachments
You may not edit your posts
---
HTML code is Off
---