How did you reward yourself for sobriety milestones?
instant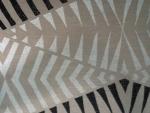 Join Date: May 2011
Location: Australia
Posts: 5,704
Mw. It is important to acknowledge the milestones. Over time you will find a way that works for you.

I try to celebrate sobriety everyday, in a way that is about finding a way to be thankful for this gift. If you still regard living sober as "missing out" in some way it would be wrthwhile to work on that.

When i made 6 months i cried, and even just writing that nearly breaks me up. At 12 months i bought myself a guitar. I have just past year 2 and i am in the market for another. These are not rewards but reminders. I regard May15 as my real birthday, and i hope i can continue to say that.

Well done on your time- it gets better.
| | |
| --- | --- |
| The Following 3 Users Say Thank You to instant For This Useful Post: | |
I'm all for this. However, I treat myself to a cupcake every month

I think of it as a celebration of my well-being rather than a reward for staying sober. And I'm already planning for ice cream cake on my one year (July 27)

Member
Join Date: Feb 2012
Location: Louisiana
Posts: 8,628
I was not kind to myself, nor treated myself well in any fashion when I was drinking. That was something I had to learn from scratch after I got sober. So anything "special" I do for myself these days is a reflection of the self respect I have gained. For me, that in itself is magical!
| | |
| --- | --- |
| The Following User Says Thank You to LDT For This Useful Post: | |
Currently Active Users Viewing this Thread: 1
(0 members and 1 guests)

Posting Rules
You may not post new threads
You may not post replies
You may not post attachments
You may not edit your posts
---
HTML code is Off
---