Knowing too much...
Member
Join Date: Feb 2013
Location: TX
Posts: 3
Knowing too much...
---
I feel like most of my problem is that I KNOW too much, but none of it actually results in lasting change.

I just felt myself craving detox...a few months ago, I went about 2 weeks without drinking anything, and I loved getting "the sweats" because it meant my body was getting rid of all that bad stuff. I want to get back there...I don't mean the sweats that come after a night of drinking, but the ones that come after a week of being sober. There was something cleansing about it, and not just literally...

I KNOW all the basic truths...I'm happy when I'm sober, I'm unhappy when I'm drinking. I feel great when I don't drink. I'm cheating the world by not giving it my best self. I believe good things about my life when I'm sober, and I don't believe anything good about myself when I drink. That's the scariest part to me. I was never so happy as an adult than when I spent that time sober and taking care of myself. Why don't I CHOOSE that?

Sometimes it's like knowing all that stuff is part of what holds me back. I know I only need to do a few basic things to get better, so I put it off. It's so stupid. During those two weeks I was sober, I even went out a few times without drinking, and I didn't miss it. So my whole rationale for drinking being fun and a good stress relief is totally bunk. This I KNOW, but I don't DO. Ugh.
Administrator
Join Date: Apr 2007
Location: Australia
Posts: 189,220
Fear is a powerful motivator.
As crappy as my life was, I *knew* it. It was familiar.

It was comfortable, in a perverse way.

Being sober forever would mean chance, uncertainty, and facing a lot of things I'd purposely not faced for many years.

I'm glad I did tho - that fear I had that held me back was far far greater than any pain or discomfort I had in recovery.

Getting sober and staying that way was the best thing I ever did. i really hope you decide to do the same whynotnow.

D
Well don't worry about it just being a few simple steps...

If that were true, you wouldn't be drinking again and I wouldn't be logging in here. I know what you mean though. I do that to myself with cigarettes. It's just another rationalization.
One big step for me was putting some accountability in place. I log in here mostly every day, and about 2.5 months in I started seeing a counselor. I know you probably don't want accountability, since part of you still doesn't want to quit.... but that part of you that does want it can get some ammo on its side by enlisting outside support.

I look at accountability as similar to leaving my spare keys with a friend... I know that I am the kind of person who forgets her keys. So the organized side of me takes steps to prevent the disorganized side of me from getting into trouble.
Same same. Sometimes I get sick of being sober. And the last line of defense I have against that is that I'd need to own up to my lapse.
The plain insanity & jay walking in the big bk pg 37-38 is exactly what u're talking about & doing. Only you can decide when to get off that train & begin TRULY living
Best wishes
| | |
| --- | --- |
| The Following User Says Thank You to 1newcreation For This Useful Post: | |
| | |
| --- | --- |
| The Following User Says Thank You to whynotnow For This Useful Post: | |
That happened to me the first time I tried to quit. I made it a couple of weeks and was so proud I decided I could have a drink for (whatever reason, I can't recall now).

It took me another few months before I quit again but it was a good learning experience for me. I don't think I would have stuck to it so well this time without experiencing how easy it is to fall back into it.
| | |
| --- | --- |
| The Following User Says Thank You to Dee74 For This Useful Post: | |
Gosh, this rings some bells. I
knew
too that alcohol was causing most of my problems and I
just
had to stop drinking. There was always tomorrow though and putting it off for a day turned into years. Turns out though that there was no
just
about it. It was really hard for me. I held up these 2 weeks I had sober when I was 17 as evidence that I could go out and enjoy myself sober and that I didn't have to drink every day if I didn't want to... I think there is a big difference between staying sober for a bit and lasting sobriety that you chose and are happy about. I know tons of people who are able to give up for short periods but none that are able to consider lifelong sobriety and not see it as a loss. It seems only sober alcoholics ever get there to me, but it takes a lot of effort. Don't underestimate the work it takes to get there, it doesn't happen overnight x
| | |
| --- | --- |
| The Following User Says Thank You to hypochondriac For This Useful Post: | |
Member

Join Date: Feb 2005
Location: Bklyn. NY
Posts: 1,859
Not sure how to say this without it sounding snarky

. It's not my intent...
You might want to consider the fact that you might know a lot of the basic truths regarding what sober life would look like, but you know absolutely nothing about getting and staying in a state of sobriety. If you're unable to stay sober, then it stands to reason that that would be true.
When I got sober I was a uesless being. Knowing I had no knowledge whatsoever made it really easy for me to learn and grow. It's a great starting point. The smartest people often have the toughest times getting sober. They literally need to be pummelled into submission. I'd have a go at thinking I don't know anything about maintaining a sober life, if I were in your shoes. And I say that with care, and not disrespect.
| | |
| --- | --- |
| The Following 2 Users Say Thank You to Joe Nerv For This Useful Post: | |
After so many years, and so many attempts to quit or moderate- back and forth etc etc- I've only just this last week stopped hiding behind my intelligence and rationalizations. I'm an alcoholic. I can't drink. If I do, my life is going to be shite and I will die. One way or the other, it won't end well for me. What baffles me- I KNOW how it goes down! I KNOW better than to keep it up! But somewhere in me- I wanted power OVER it. I wanted to control it. That would make me the winner. But, I've played that game long enough... I'll never win. The game is rigged.
| | |
| --- | --- |
| The Following 3 Users Say Thank You to EverySngleNight For This Useful Post: | |
For me, things progressed until there was not a single solitary reason to drink, and a thousand reasons why not to drink. What sealed it for me was achieving the realization that there were a million reasons to be sober, things I could be, do and have only if I were to get and stay sober.

Believe in yourself, believe in your ability, and believe that you deserve a life without addiction, and with your own measure of peace, beauty and joy.
Grateful to be free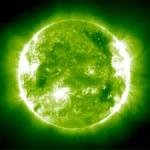 Join Date: May 2009
Location: Arizona
Posts: 3,681
When I was still getting wasted I thought I knew what getting sober would be like and what living sober would be like. That kept me wasted for a long time. Then I got to talking to some people in recover and they were GLAD to be sober...so I had to rethink what I knew.

Then I gave it a whirl. It wasn't what I expected, but I hung in kinda sorta until I got to about 60 days and freaked because I felt like I was losing sight of the shore...of F'd up island, but hey, it had been home for a long time. It was what I knew. No really, F'd up I knew about. I didn't have a clue about sober.

I stopped counting days and looking over my shoulder. I relapsed a few times and yeah, it was just like I knew it would be...so finally I decided I was done. No drama, I'd done all that drama thing the first few times around. I was just done. Now I am letting myself get to know sobriety and get to know myself sober. No drama, or grand pronouncements or swearing on a book or my mama's grave. Just done.
I feel like most of my problem is that I KNOW too much,
not possible.
but none of it actually results in lasting change.
ah yes, knowing doesn't seem to get the results that some doing brings. infuriating, isn't it?

could it be that the basic truths you know aren't true?
honest question.
| | |
| --- | --- |
| The Following User Says Thank You to fini For This Useful Post: | |
Member
Join Date: Apr 2013
Posts: 48
I know what you mean about the extended spring break. One time I was "on the wagon" when I met a guy who persuaded me to have a few, which turned into a few horrifying years. Before that I had tried to sober up with just AA several times, failing miserably. This time, I've been sober a few months. When I got out my big book and dusted it off again, it had a friend's signature in it from 2006! I got over the hump of detox and some outpatient rehab, and this time no lookin back!!! If nothing else we've said is a good motivator, just think of all the money you'll $ave

| | |
| --- | --- |
| The Following User Says Thank You to pawsgal For This Useful Post: | |
What I "knew" in my head didn't help me much either. I think that's because addiction doesn't listen to reason.... it wants what it wants. When I was drinking, it was like living with a constant itch. I could only fight off the urge to scratch it for so long.

It takes a good number of sober days before that mental obsession/compulsion fades, but when it does, it feels like freedom. At least it was that way for me. I had to get sober in order to really want to be sober.
| | |
| --- | --- |
| The Following User Says Thank You to artsoul For This Useful Post: | |
Currently Active Users Viewing this Thread: 1
(0 members and 1 guests)

Posting Rules
You may not post new threads
You may not post replies
You may not post attachments
You may not edit your posts
---
HTML code is Off
---