Has anyone else had this problem?
Member
Join Date: Feb 2012
Location: Minneapolis, MN
Posts: 458
Has anyone else had this problem?
---
My wife an I got into an argument.
Instead of putting up my usual defenses, I prayed to my higher power (which she prefers that I call God) to give me the correct words to use and to respond to her in a respectful, thoughtful manner. To make a long story short, when I was done, she said I talked to her like I would my AA group. Like I was using AA speak to make myself look good.
I am at a loss, any help?
DAB, I haven't had that exact problem, though I've had similar. When I was with my ex and before we split, we were going thru some serious rough spots and I was doing all I could to keep us together. Reading relationship books, therapy, etc.
Everytime we'd fight I'd try to respond using some of what I'd learned, and almost always, always, I'd get the a response something along these lines.
You sound like you're reading from a script. Like you're better than me. Oh, so you think that since you're being "nice" that fixes everything eh?
Sometimes you just can't win

I think the problem is, that maybe that's not who we really are. We need to find that out, and speak that way, yet still respectfully.
Your wife isn't (I assume) a member of your AA group, so she may not appreciate the tone and style that comes from trying to use those methods of speaking. Mine didn't appreciate me trying to be nicer than she thought I actually was, or something along those lines.
I think that's perhaps what she means. Speak to her respectfully, but as your wife, not as an AA group member.
| | |
| --- | --- |
| The Following 2 Users Say Thank You to BikerAcct For This Useful Post: | |
It sounds like your wife is seeing a change in you. It also sounds like AA is making a real impression as well. Spouses argue. It's part of being in a partnership. I'm guessing but I suspect your response to her was far more rational than it would have been if you had been drinking.
| | |
| --- | --- |
| The Following 3 Users Say Thank You to Bruce292 For This Useful Post: | |
instant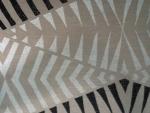 Join Date: May 2011
Location: Australia
Posts: 5,704
We are all works in progres, i think its about having more time to reflect and empathize, and getting out of reactive mode. It all takes time to learn so cut yourself some slack even if your wife won,t.
| | |
| --- | --- |
| The Following 3 Users Say Thank You to instant For This Useful Post: | |
Grateful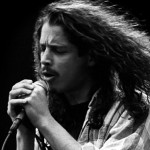 Join Date: May 2013
Location: NC
Posts: 1,760
When I first got sober my ex was so happy. After several months in recovery (AA) we started to have a lot of friction between us. When I was drinking I was content to let her be in control, but after several months of sobriety I wanted to be on equal grounds with her. She was co-dependent but wasn't getting the help that I was getting and didn't want to give up any of the control. That caused a lot of problems in our relationship. I hope everything works out for you and your wife!
| | |
| --- | --- |
| The Following 3 Users Say Thank You to Grungehead For This Useful Post: | |
Administrator
Join Date: Apr 2007
Location: Australia
Posts: 189,145
I think, AA or not, it takes a little time for both partners in a relationship to recover DAB.

Give it some time and give your wife all the benefit of the doubt, space and patience you'd want to receive?

D
| | |
| --- | --- |
| The Following 3 Users Say Thank You to Dee74 For This Useful Post: | |
Member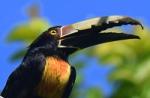 Join Date: Nov 2012
Location: Central America
Posts: 4,063
Let me get this straight:

She was talking to you during an argument - then you stopped her, looked to the heavens, and started praying to your HP? And you're surprised she felt insulted?

How long have you been married? A week?
Sometimes during arguments, the tempers run hot, and it's hard to settle down...she may have thought you were being condescending if you don't normally talk like that. Give it time, and keep being consistent with your new approach, so she knows it's for real. In time, she might calm down quicker, and the two of you can have some productive back-and-forth discussion instead of arguments. She's still used to the "before" hubby, and maybe needs to warm up to this new guy....good luck, it should get better now that you're sober and thinking clearer. Good times ahead!

(P.S. this is just my two cents worth, but I thought I could give another perspective....)
| | |
| --- | --- |
| The Following User Says Thank You to Heartfan82 For This Useful Post: | |
Member
Join Date: Feb 2012
Location: Minneapolis, MN
Posts: 458
The argument was actually last night. I went to bed without making peace.
I was up before her this morning and when she got up she still had attitude.
I then decided to pray about it and then go talk to her.
We have been married 12 years, I have been in recovery for just over 18 months.
Member

Join Date: Feb 2005
Location: Bklyn. NY
Posts: 1,859

On a more serious note, early in my relationship with my wife, when we got into arugments she would always remind me that we're on the same team. That was a new concept to me in relationships, and she taught me well. I still try and keep that in mind when we disagree on something. I've also found that making her laugh when things get tight works wonders too. As does really listening to one another.
It is my belief that if you're asking your higher power for help, it's being delivered. We don't however change over night.

Being open and willing to do things differently is half the battle won. Sounds to me like you're in an awesome place.
| | |
| --- | --- |
| The Following 3 Users Say Thank You to Joe Nerv For This Useful Post: | |
Grateful to be free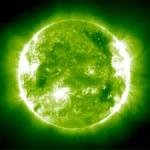 Join Date: May 2009
Location: Arizona
Posts: 3,681
I recall feeling like your wife does. I was dating a guy who was about four years clean through NA. And when we were having conversations about life etc, he would quote NA literature to me. At the time, I didn't know what it was, but clearly he was quoting something and to me it did feel condescending and as if he was copping out from actually talking WITH me and instead was quoting TO me...things that were intended to derail my feelings etc.

I am not saying that was his intent, but I know I felt that way...like he was hiding behind these "wise words".

It as after the relationship ended that I got into NA myself (remembering that he had used the program to get clean) and I recognized some of the phrases etc he'd said to me.

Now I am in a relationship with a man recently sober but not actively working a program and I used phrases and things I've learned in my recovery, but not in the context of arguments and usually with the 'preamble" that this is an idea I learned in recovery that had been useful in opening my perspective.

So far he hasn't balked, but I do know that he is interested in recovery and has seen first hand how I have changed through the process. I share these things and stand behind them because they have saved my life and I have found them to be true.

I don't know that there is anything you can or should do. She's going through her own process and is entitled to feel the way she feels.
| | |
| --- | --- |
| The Following User Says Thank You to Threshold For This Useful Post: | |
I have to say, I feel for your wife on this one... I really hate when people speak to me using "methods" (e.g. "I hear your anger."). I just want to hear someone's genuine thoughts, particularly if we're in an argument. I don't want them to be trying to manage my reactions.

That said, it sounds like you were really trying to do the best thing. It sounds like as well as having a calmer discussion about whatever the argument topic was, you also need to discuss your communication styles. She needs to explain what was so off-putting about your approach; and you need to explain what you were trying to avoid by not speaking spontaneously.
| | |
| --- | --- |
| The Following 2 Users Say Thank You to fantail For This Useful Post: | |
Currently Active Users Viewing this Thread: 1
(0 members and 1 guests)

Posting Rules
You may not post new threads
You may not post replies
You may not post attachments
You may not edit your posts
---
HTML code is Off
---