Oh crap!!! Now what?
Oh crap!!! Now what?
---
Okay (on day 4 not drinking, feeling better- NOT gonna drink!!), so the counseling coordinator I was waiting to hear from called me back. She's the person in charge of setting appointments with therapists. First question she asked, "is this substance abuse related?". Instinctively, I blurted out "No." Oh crap! I didn't mean to say that... But I did. Then she informs me I have to call in two weeks and she'll set me an appointment within the following 2 weeks of my return call. Thats a MONTH AWAY!!

Why did I say that?? I just didn't feel comfortable admitting that to a stranger that's not a therapist. :-( Also I have ADD-I. I'm very concerned they won't treat my ADD with the meds I need (and have been off of for about a year) if I go in under "substance abuse". But I do need my medication if I have any hope of making this stick. I have to be able to focus and start a new routine. Not easy with my disorder... Not at all. Now I don't know what to do. There was another doc I was going to call, maybe I should check if he's got sooner availability, see him, AND keep my appt for therapy too?? I could call back and explain... But trust me when I tell you- alcoholism and ADD share a very inconvenient thread- people debate it's existence #1, #2 everybody is an "expert", and #3 there is a TON of stigma attached. So I feel very guarded in who I'd like to work with or speak with openly. I've been through A LOT in the past working with docs who don't get it. Long story, for another time!

But what do I do now??
Grateful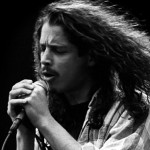 Join Date: May 2013
Location: NC
Posts: 1,760
ESN,
I am in outpatient therapy for substance abuse and they also treat me for depression and anxiety as well. I see my therapist once a week for sessions and I see the psychiatrist once a month for all of my medications. They call it dual diagnosis...in other words they treat my substance abuse and my mental disorders. I would call them back tomorrow and see if you can "change your mind".

PS - I have had a couple of stretches of long term sobriety (7 years both times) and still struggled with clinical depression and anxiety disorder so it's more than the alcohol, that just makes it even worse.
Currently Active Users Viewing this Thread: 1
(0 members and 1 guests)

Posting Rules
You may not post new threads
You may not post replies
You may not post attachments
You may not edit your posts
---
HTML code is Off
---