Is it normal to have a drink problem?
Member
Join Date: May 2013
Location: Edinburgh
Posts: 19
Quitting is never going to be easy. Perhaps if your work/social life is integrated with alcoholic environments (bars/restaurants/cafes), which, let's face it is the situation for most of us; then, it can be looked at as part of the recovery. I hope that makes sense. What I'm essentially saying is we are all going to have to face the reality of social gatherings at some points. Complete isolation and segregation could also have detrimental effects.

Look at it as coming part n' parcel with the recovery (easier said than done, I know). Yet, it will be very beneficial in the long term.

I hope this helps

:-)
Member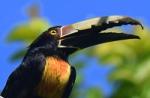 Join Date: Nov 2012
Location: Central America
Posts: 4,063
When your company (or any other company for that matter) buys you dinner throws an open bar, trust me, it's NOT mandatory. Again, trust me on that one. Need I explain further? LOL.
The alcoholic mind inside us is always looking for ways to get away with drinking. "The company is MAKING US", the voice says. "We don't have a choice!", the voice says. Gimme a break, we do too!!!
Administrator
Join Date: Apr 2007
Location: Australia
Posts: 189,142
It may look like everyone has a drinking problem but I really doubt it.

If it was 'normal' to have a drinking problem, there'd be a lot less stigma and a lot more money and resources thrown at the problem.

D
I believe the majority of people can have a drink or two and then stop. Those people do not have a drinking problem.

I am not one of those people. That is why I quit drinking. Because I am not like normal people. I am a drunk. A miserable drunk actually.
Member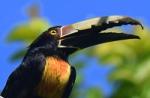 Join Date: Nov 2012
Location: Central America
Posts: 4,063
Plenty of people drink and drink a lot, as far as I can tell. Sometimes I think that I am more susceptible to the negative effects of alcohol than some of them. I have to stop drinking, but maybe they won't be as impacted by what they drink as I am by what I drank, and they won't get to the point I got to, even if they drink more than I.

OTOH there are plenty of people around me in my closest relationships and in my extended social circle that do not drink (either never did drink at all or much, or who have sucessfully stopped). And I feel lucky in that way because it means that I will have plenty of socializing where I won't be the only one not drinking. (There will be plenty of other drinkers around, though.)

When it comes to work parties and after-work happy hours, though, they all drink and many of them drink a lot. They don't know my personal drinking habits. I've had a drink or two around them before. I often skip out on happy hours anyway so if I don't drink they will just assume that's why I often don't go to them. I'll probably just say, "I'm just going to have water or a soda, I'm not a big drinker." Seriously, I will be saying that.
One of those huge alcohol superstores just opened in my city... You know the kind, with aisles and aisles of every kind of wine and booze -- at a discount, no less. The idea is you go there and load up a very large volume. There was a big insert in the paper, and I have heard people talking about it as "an event." And all I could think was: this store would not exist if a lot of people did not have a problem with alcohol...
Currently Active Users Viewing this Thread: 1
(0 members and 1 guests)

Posting Rules
You may not post new threads
You may not post replies
You may not post attachments
You may not edit your posts
---
HTML code is Off
---