The ultimatum
They've done the right thing; to not do o is condoning it, and makes them codependents. It's what Al Anon, correctly, would urge. THey can't continue to support your addiction. Now it's your turn to do the right thing; I started with rehab to detox and gain discipline, then moved on to AA where I use what I need from the program and leave the rest. I'll have two years 5-23-13.
| | |
| --- | --- |
| The Following User Says Thank You to breath For This Useful Post: | |
You are at a very tough place in your life. Your family is telling you that they love you, the real "you", not the drinker. You can get the real "you" back and happiness once again. Please keep posting here on this SR website and seek help from other recovering alcoholics, counselors, doctors, etc. It got so bad for me that I finally realized that I needed all the help I could get. I got that help and it saved my life, literally. I have not had a drink for 25 years. There are many ways of attaining sobriety. Take the path that's right for you. And good luck. Every good wish to you. Hang in there.

W.
| | |
| --- | --- |
| The Following 3 Users Say Thank You to wpainterw For This Useful Post: | |
Originally Posted by
TM75

That's what scares me. Losing them. Without them behind me, I think I'd have nothing to live for. But I fear that I've lost them anyway - I've begged, pleaded and cried my heart out today but no-one will look me in the eye. Ever get that that feeling that you've gone too far?
You haven't lost them. They are doing the right thing because they love you. Be true to them and do the right thing for yourself. Do it for yourself. Your real self.
W.
| | |
| --- | --- |
| The Following User Says Thank You to wpainterw For This Useful Post: | |
TM I wish you the best. I think what everyone here has said is valuable advice. I'm on day 14 and this forum has really helped me. I come to it everyday and often more than 5 times a day, I'm really glad I found it.
Grateful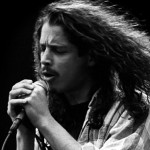 Join Date: May 2013
Location: NC
Posts: 1,760
The only way you can stay sober is to forgive yourself. The only way you can forgive yourself is to stay sober. I'm not there myself as far as forgiving myself but I have come to the conclusion that my disease was the cause for most of the bad things I did and my behavior was not intentional, but I am still responsible for it. I was in a meeting last night and what I took away is not to forget the past but don't live in it either, and you have to forgive yourself in order to do that.
Currently Active Users Viewing this Thread: 1
(0 members and 1 guests)

Posting Rules
You may not post new threads
You may not post replies
You may not post attachments
You may not edit your posts
---
HTML code is Off
---