ever had pain so bad you couldnt walk?
ever had pain so bad you couldnt walk?
---
well that is something i have had to deal with for the last 13 years of my life. a crushed disc in my lower spinal chord along with arthritis. due to my recent schedule changes i am not able to see my physician for about 3 weeks, lord i hope i can manage the pain that long. it just frustrates me so much, i go from one physical pain to the next. i was feeling great 2 weeks ago and now all this pain arises. one thing i cant stand is being in pain, it drives me to the brink of disaster and my mood is horrible. i know this may sound childish but i can only function if i have some kind of pain killer or other type of nerve blocker so i can resume my days. stretching everyday is not on my agenda because i am in so much pain i cant get down on the floor to do them. if i even try them, it hurts so bad i usually just stop. these are not excuses at all, this is my reality. i dont know what to do until then, but i guess the pain will rule my life and my mood.
Sadly I am in the same boat; so I feel for ya .. I have been struggling all day about taking a drink b\c of it .. Just had a post that i was "working" on; I am struggling so hard, that I started typing at 11am but had to back away, move, or "something"

for your post. Not trying to "jump" it or anything like that but it has given me a chance to open up some of what my problem is; Pain .. When I was 16 Fell 40+ feet and ended up in a coma; Thank Buddha no "serious" damage was done . I had to learn to walk talk, write, & "function" all over again .. They told me then my lower back would always be in pain .. Fast forward to 7 years ago; I had a large cancerous tumor in my lower back; they said have it removed or chemo .. I watched WAY to many friends\family suffer that to be willing to sign up for that; so I asked if he (the nuero surgeon) thought he could get it all. He said yes .. next thing you know I am missing half; if not more of my lower back muscle mass .. So yes every day is a struggle w\ pain for me . I see my Doctor again the 26th w\ no meds now b\c they are scared to prescribe too many .. Which I am not sure is a bad thing; I personally HATE taking them .. But like you I hate the pain more . So I want to thank you again for helping ME stay alcohol free for another 10 minutes, and want you to know that Yea your not alone even in this situation . I wish you the best w\ what you are trying to accomplish here and again; even though you are a Yankees fan

TY
thanks for responding and your welcome for the encouragement to stay clean. for people like us its a uphill battle, never going to be easy. once we reach that peak, the skys the limit, always think that. we can beat this, never let the pain beat you, best of luck.

No; I am sure there are others .. They are probably just posting in other boards .. I seem to stay b\c of my memory problem (short term memory loss) associated w\ my accident .. So it is easier for me to follow threads .. You should poke around .
| | |
| --- | --- |
| The Following User Says Thank You to AugustWest11 For This Useful Post: | |
Blu**ed Lines...A ClockWork SR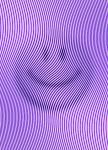 Join Date: Apr 2006
Location: AZ
Posts: 2,529
Anyway you could get a quick referral from your Doc. ( I assume GP) for a Pain Specialist?
If not you could always go to an urgent care, but I've heard some great things about Pain Specialists really coming up with comprehensive programs for similar situations. Are they thinking surgery might be necessary? Hope you feel better soon. I don't think think its childish at at all. I blew out my sciatica to the point I could barely walk and it almost hurt to talk. Its under control/barely noticeable with regular OTC pain meds and weight/band exercises. I can hardly image a crushed disc.
Administrator
Join Date: Apr 2007
Location: Australia
Posts: 189,261
I struggle with chronic pain too.
I deal with it a heck of a lot better now I'm not self medicating.

I'm sorry you can't see your Dr for 3 weeks - is there any way to expedite that, Legend?

D
Currently Active Users Viewing this Thread: 1
(0 members and 1 guests)

Posting Rules
You may not post new threads
You may not post replies
You may not post attachments
You may not edit your posts
---
HTML code is Off
---