Insomnia on the begining
Sober since October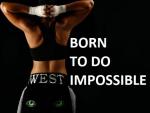 Join Date: Oct 2012
Location: In the world in my eyes...Somewhere I've never been before...
Posts: 7,287
Hi, Ramaldo. Welcome to SR!

Well, different methods work for different people. It depends how long you've been sober by far, what time you go to sleep, etc.

Exercising, and regular sleeping routine like waking up and getting to sleep at the same time every day work great.

As for medicines it's better to consult your Doc.

Best wishes to you.
Yes, check this out. There's lots of discussion about insomnia on this SR website. Lots of approaches. Check with the doctor, but beware of prescriptions which have multiple refills or prescriptions in large amounts. Always make sure that your doc has control over the way you take your meds. It gets better as you go along. Maybe use TV to distract yourself at the beginning. Exercise, reading. Keep occupied. Your body is going to try to get you to resume drinking. Listen to that little voice within and then say "Get back in your cage, you bad dog! I'm not going to follow any of your suggestions any more. You've been nothing but bad news for me. So don't try to convince me that I'm "all right" and "one little drink won't do any harm." Put that beast back in the cage and throw away the key.


W.
| | |
| --- | --- |
| The Following 2 Users Say Thank You to wpainterw For This Useful Post: | |
| | |
| --- | --- |
| The Following User Says Thank You to quitforme79 For This Useful Post: | |
Member
Join Date: Mar 2011
Location: CAPE COD, MA
Posts: 1,020
I was told that no one ever died from lack of sleep. I was asked what did I expect after years of drinking and not to expect the damage I did to my nervous and various systems to be fixed overnight, but that it would get much better if we don't pick up the first drink. IT DID. We were also told to remember this painful period for personal "Remember When." BE WELL
For me things are opposite. I suffered from awful insomnia when I was drinking...I would have no problem falling asleep (3 wines and 3 large brandies might have had something to do with that), but ultimately I would wake up after 3-4 hours sleep and my mind would race...worrying about my health etc. I would be awake for most of the night after that:-(

Since I quit...so far I have slept like a baby each night!...so much nicer.

I have also been drinking hot green tea right before bed...maybe that's helping.

Best of luck!
Currently Active Users Viewing this Thread: 1
(0 members and 1 guests)

Posting Rules
You may not post new threads
You may not post replies
You may not post attachments
You may not edit your posts
---
HTML code is Off
---