Well this is a Pain ...
Well this is a Pain ...
---
My back started acting up after the sweats last night .. I am out of any medication & on top of it all I have to walk 2 miles for smokes :p BUT I am sober and plan on keeping it that way .. I know I have the urge since this has been my daily routine at times I Binge. Get off work 7am; wait till 8am (EST) when the Packie opens then walk down get beers and come back so I am buzzed & passed out by noon ... But I am FOCUSED on not drinking; I just am not ready to give up the smokes :p The pain is overwhelming and I have to say even if it is just in my mind they help some .. So miles might be good for me and I am sure when I am back at 930am or so I will have a good update; Ohh and I added piece of the puzzle is I want the Empties OUT of the house .. The shame I feel is unbearable .. and the shame I feel carrying them in a back pack to dispose of them is just as bad

Sober since October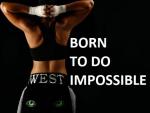 Join Date: Oct 2012
Location: In the world in my eyes...Somewhere I've never been before...
Posts: 7,287
Hi, August.

Great that you are focused on not drinking, stay that way.

Sorry your pains hasn't gone. Keep us updated.
| | |
| --- | --- |
| The Following User Says Thank You to Chilledice For This Useful Post: | |
Thanx Chilled; but I think my addiction to nicotine was more then enough to drag me through :p But I am focused & must say the walk helped my back some by losing up the tightness from spending so much time in bed ...
Currently Active Users Viewing this Thread: 1
(0 members and 1 guests)

Posting Rules
You may not post new threads
You may not post replies
You may not post attachments
You may not edit your posts
---
HTML code is Off
---