Nervous About First Post
Different methods work for different people, so you may need to try more than one. But read about the approaches at AA, AVRT, etc (not sure where link is).

The harder part IMO is making the changes to my own behavior and circumstances that contributed to my starting to drink in the first place. Change is scary and makes me anxious, even when it is positive change.
Sober since October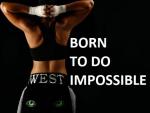 Join Date: Oct 2012
Location: In the world in my eyes...Somewhere I've never been before...
Posts: 7,287
Originally Posted by
GreenEggsnHam

I'm not sure if I understand what you mean by, "Stay away from first and 'just one' drink." Do you mean avoiding a "first drink" is my immediate goal, or that to think in terms of "just one drink" is counter productive because I need to think in terms of "no drinks ever?"
) Well, what I meant that this all starts from the first drink. It's usually "I'll get "just one" this time, and then I'll stop", which rarely happens. And just one turns into binge drinking.
Long-term goal is "no drinks ever". Just one is counter productive because it's self-deception. It's your addictive voice tries to get what it wants.
If "no drinks ever" scares you right now, say "I'm not going to drink just today" instead of "I'll get one more drink today and will quit tomorrow".
To make a long story short - stay away from booze. Don't deceive yourself with "I'll get just one" - never works.
Best wishes to you)
Currently Active Users Viewing this Thread: 1
(0 members and 1 guests)

Posting Rules
You may not post new threads
You may not post replies
You may not post attachments
You may not edit your posts
---
HTML code is Off
---