Why do we Isolate?
Crazy Cat Lady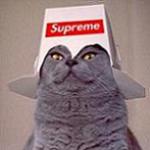 Join Date: Aug 2011
Location: Seattle, WA
Posts: 2,662
i was afraid to drink around other people because it was never just a drink or two. i was a constant blackout drunk and that's not very social. i was afraid to drink around people. i didn't want to black out around anyone. i was afraid of what i said and did which is funny because when i first started drinking i thought alcohol made me more social. oh how the tables had turned! i didn't like other people because they weren't drinking like me. i saw people in control of themselves and i hated them for it. i wanted the world to burn with me. i wanted everyone to be a miserable drunk. my drinking isolated me from my fellows because drinking was what i had to do, not what i wanted to do.

now, i mostly hang out with fellow recovering alcoholics. we share a lot of common traits and we're a pretty happy lot in general. sure, there's bickering that happens but it's nothing that stays permanent. we are a forgiving lot and we are far from glum. i still see my old friends when i visit my old city and they are much happier to be around me. no more worrying what Lushy Lisa is going to do. i am happier, much less dramatic and i no longer instigate chaos in my life and the lives of others.

in the beginning, drinking set me free. in a relatively short amount of time, drinking imprisoned me in a cage of isolation and misery. it wasn't until i started going to AA and talking to fellow drunks who had found the solution that i saw that there is a key out of my prison. it's there. i just had to reach out to others so they could hand it to me.
| | |
| --- | --- |
| The Following 2 Users Say Thank You to DisplacedGRITS For This Useful Post: | |
Currently Active Users Viewing this Thread: 1
(0 members and 1 guests)

Posting Rules
You may not post new threads
You may not post replies
You may not post attachments
You may not edit your posts
---
HTML code is Off
---