Frustrated with weight gain:-(
Frustrated with weight gain:-(
---
I am starting my 9th day of sobriety today. I also started weight watchers a week ago. I have actually GAINED a pound!!!!! I would have thought that cutting out the booze alone would cause me to drop some weight, but the fact that I am now eating healthy and drinking plenty of water makes this really puzzling.
I wasn't a person that didn't eat when I was drinking, so I don't know what to make of this.
I am frustrated and concerned. my bathroom habits have changed (1 good thing about drinking was that it kept me regular), but not STOPPED. I was so frustrated this morning, that I thought about drinking. Thankfully, I was able to talk myself out of that feeling realizing that drinking is what got me into this mess, and it surely isn't going to help now.
I have been worried about my health because of drinking, worried what it might have been doing to my kidneys (and liver of course), and that is why I stopped.
I finally realized I need to see a doctor and be guided properly, so made an appointment for a week from Monday. I know it's the right thing to do, but I am so worried:-(
Just had to vent.

| | |
| --- | --- |
| The Following 2 Users Say Thank You to Dollyangel17 For This Useful Post: | |
Nine days is still quite early in recovery. It takes time and patience for our bodies to begin to recover, so just continue taking care of yourself. It\s good that you're seeing your dr to get some advice. Doing some kind of exercise each day could also be helpful.
| | |
| --- | --- |
| The Following 2 Users Say Thank You to Anna For This Useful Post: | |
I craved sugar big time when I quit drinking. I've actually gained about 10 pounds since I quit drinking 5 months ago. I'm trying to make better choices about food and getting out there to exercise. Drinking does not always equal weight falling off your body. Think about what is more important. A sober healthy self with a few pounds or a drunk self with terrible health and lots of bad things that could happen? The last thing you need to be worring about at 9 days is weight...you should be thinking about how you ar going to get and stay and live sober.
I'd agree with the others Dolly - 9 days is very, very early into recovery in regards to your body and changes. It will take time to get back to normal, but it will definitely be worth it. Good plan to go see your doctor too, don't get caught up in "Dr. Google" - you'll find that the internet will lead you to believe you have any possible ailment if you read enough!

I lost weight after quitting because I drank a lot of beer/calories I think. But it took several weeks for the changes to start being noticeable.
| | |
| --- | --- |
| The Following User Says Thank You to ScottFromWI For This Useful Post: | |
| | |
| --- | --- |
| The Following 2 Users Say Thank You to LaughAway For This Useful Post: | |
Member
Join Date: Sep 2011
Posts: 14
Hang in there, I gained some weight after getting sober but it's worth it. I am now no longer too hungover to work out. I don't have black out binge fests at 3am. I also noticed I need less makeup, my skin and hair look healthier. Your body is adapting give it time

All the best and congrats to 9 nine days!
Gaining a pound could be from not being dehydrated anymore. Stay sober, exercise, eat healthy and you will be a whole new person in a few months. You just have to stick with it.
| | |
| --- | --- |
| The Following 2 Users Say Thank You to duane1 For This Useful Post: | |
Don't get too caught up in pounds. The composition of your body is going to change a lot. At almost three months in with a healthy diet and daily exercise, the scale reads the exact same number for me as it did before. But my body looks and feels completely different. So I ignore the number

| | |
| --- | --- |
| The Following User Says Thank You to fantail For This Useful Post: | |
Been there, done that!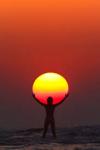 Join Date: Sep 2012
Location: London
Posts: 539
take measurements its a lot more accurate than the scales, our bodies are made up of mostly water and our bodies can change upto 10 pounds either way depending on hydration levels. well done on 9 days!
I had to take a double take thought I wrote this post and forgot

Seriously frustrating. Day 11 I actually gained a pound too. I agree with what everyone posted, but I have been eating so well and my daughter is graduating college
next Saturday and would really like to wear a dress I had in mind.
In the scheme of things this means nothing, and my health is far more important. But if you find the remedy please let me know Thanks
(((((Dolly))))) Take a few deep breaths, lol

Ignore the scale for a week and only weigh yourself once a week. Please do not start obsessing about your weight.

I can tell you that in the first 2 or 3 months I gained almost 30 pounds, but my sponsor kept reassuring me that it would come off when my body finally 'settled'. Boy was she correct!!!!

By the time I reached a year sober and clean I had not only lost the 30 pounds I had lost an additional 32 pounds. And over the years I have watched others do the same thing.

It takes time for your body to 'adjust' to the new healthy life style you are now living!!! Hang in there, it does get better.

Congrats on your 10 days!!!!

Love and hugs,
| | |
| --- | --- |
| The Following User Says Thank You to laurie6781 For This Useful Post: | |
I gained weight the first year, lots of sugar and really "good" food from restaurants. I started to lose that weight around 20 months of sobriety and it's now rearranging itself as I am walking and exercising more.
I don't do scales. Those numbers mess with me as I am female and water weight comes and goes during the month.
I see what clothes fit and how well they fit. Muscle weighs more than fat.

Get sober, stay stopped, get healthier!!
| | |
| --- | --- |
| The Following User Says Thank You to sugarbear1 For This Useful Post: | |

---
Thanks so much everybody! I do feel better today. The dehydration theory sounds really plausible to me. Not only had I been drinking wine and brandy every day, but I was also drinking little to NO water at all. Now I am drinking about 70 ounces of water every day!!!
It wasn't so much the one pound gain in and of itself that bothered me, but I have been a little bit of a hypochondriac and was worrying that my kidneys were not working well, and all the new water I was taking in was being stored in my body. I am going to stay off the scale for a week now.
Thanks again, and ready to tackle day 10 (and planning to kick some ass too)

| | |
| --- | --- |
| The Following User Says Thank You to Dollyangel17 For This Useful Post: | |
Currently Active Users Viewing this Thread: 1
(0 members and 1 guests)

Posting Rules
You may not post new threads
You may not post replies
You may not post attachments
You may not edit your posts
---
HTML code is Off
---