3rd times a charm?
Member
Join Date: May 2013
Posts: 4
3rd times a charm?
---
Hi all, Brand new to this forum. This is my third attempt at quitting. I made it 16 on my first attempt and 15 days on my second attempt. I have been drinking since college. First it was beer, then I moved to vodka so I could hide it from my wife easier. I am in pretty deep with hiding bottles, drinking in the morning on weekends, etc. I would guess I drink about 16 oz of vodka most days. I usually don't have terrible physical symptoms when I don't drink. I do have a really hard time sleeping and I typically wake up in a puddle of my own sweat. I am on day one again. I did my 15 days without drinking in April but then decided to have a few and that ended up with an 8 day bender. I know that when I have one, it ends my attempt at quitting. I hope this time is the last day 1. I would appreciate any or all advice.
Member
Join Date: May 2013
Posts: 4
I have just gone cold turkey. I made a point out of drinking a lot of water and going to bed early. I started feeling really good physically but then I get an urge and think I will just have a couple drinks tonight and then all is lost. I really need to find a way to get over the urges when they come without drinking. I fully know that if I go get a bottle I will be drinking every night again but for some reason I find a way to justify going to buy one anyway. That is a pretty messed up thought process.
| | |
| --- | --- |
| The Following User Says Thank You to mb150134 For This Useful Post: | |
That's a normal thought process of a alcoholic I am afraid!

We justify every situation to buy more.

Soon as you urge getup and do something , doesn't matter what - come on here and have a scream and rant!

Take I slowly and early days build the minutes into hours and the hours into days

You know you can do this and it gets so much easier after a few days

Keep going!! :-)
Great to have you here.
Switching to straight vodka was a wake up call to me.
You can get sober.Many of us are.
Just think of where that first drink will lead you. You never have to drink again.
Hope to hear more from you.
So, what can you do to change that pattern? My suggestion is that you need to make other changes in your life besides stopping drinking. You might need to find new activities, new friends, exercise more, come here to SR regularly or use AA or SMART. I needed to make some fundamental changes in myself in order to recover.
Welcome to SR mb. It sounds like you're fed up with the merry-go-round. I hope it helps to be here where you'll have understanding and supportive friends. We're glad you found us.
I quit drinking alcohol cold turkey more times than I can count in the course of my drinking career. Ultimately, after a period of time I always found a reason to drink again.

I finally discovered that I needed to make changes in me, quitting drinking alone wasn't enough to stay sober in the long run.

Drinking vodka by yourself, hiding it from your wife, and sometimes drinking in the morning are all things I did. Your body can't keep up with the physical abuse as you age. This is not likely to end well.
I was having the same problem for awhile. I would start drinking again when I felt good physically again. I think it is because I was only trying to control my drinking without understanding why I was drinking. You need to figure out why you drink. Anxiety, depression? Coping with current conditions or haunted by past? Then make a plan to address your core issues. In my case I had to drastically change my current conditions and find new ways of dealing with my anxiety. Also helped to try new things and learn new things and help others.
Member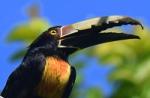 Join Date: Nov 2012
Location: Central America
Posts: 4,063
Hey there MB, welcome!

I went down that same road: moved to vodka, hid it from the girlfriend, drank mornings on weekends, the whole nine yards.

One thing you said: "I don't have terrible symptoms when I don't drink", but you followed that with a pretty uncomfortable sounding side effect. I remember those nights too, breaking out in a cold sweat. Eventually I had withdrawl seizures when I traveled to a family gathering for a few days and didn't drink. At the time I was 37, and by all other accounts very in-shape and healthy and boom these seizures out of the blue almost killed me.

My advice to you: come clean to yourself about your alcoholism, and take steps to start learning how to cope with this situation. You can't 'manage' this or just tone it down after some time off. This is for good. In my experience I was wrestling with my addictive brain on this for a long time. You know you need to quit but deep down the booze is the ONE THING you are not prepared to give up. Being consciously aware of your addiction often provides a real back-and-forth internal battle with the addiction, it's a lot to wrestle with. Learning coping skills on how to deal with this helps a lot.

And hey, coming to this place helps too. It's not all 'downer' stories, we celebrate accomplishments with just as much emphasis! Enjoy the forum and congrats on your start!
Welcome back! I'm sure you are relieved 2 b "back home"
I don't c the difference in switching alc brands coz its still booze 2 me regardless(that's just me). I just quit cold turkey as others have, went thru withdraws for bout 5 days & have NEVER looked back!! Why the hell would I want to go back to the pain & misery of drinking knowing that there's a much better life in sobriety???
Yes there is fun living sober...chk out pg 132 big bk
Currently Active Users Viewing this Thread: 1
(0 members and 1 guests)

Posting Rules
You may not post new threads
You may not post replies
You may not post attachments
You may not edit your posts
---
HTML code is Off
---