New and Wanting Insight
is ☞ optimistic.
Join Date: Dec 2006
Location: Oxnard (The Nard), CA, USA.
Posts: 8,075

Thankfully there many many ways to get and stay clean... joyfully.
AA or not mattered little in my ability to live free from addiction. I found support in the most unlikely places, learned a practice for better well-being, became more wholesome over all.
You can do the same!

Grateful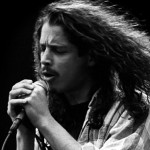 Join Date: May 2013
Location: NC
Posts: 1,760
There is really only one way to know if you can control your drinking and that is to try it. If you can control it you are one of the lucky ones. If after trying if you can't control it than abstinence is probably your only route.

As far as recovery options, whatever works for you is the best way for you. I think people are just sharing what worked best for them and it happens that more people use AA than other methods. Hopefully they aren't saying that is the only way because it's not.
If you find you cannot control or moderate your drinking, there are several paths to recovery. Some people choose to personalize it by using a variety of methods and trust me, AA is NOT the only way and I understand your frustration.
Here is a list of just some of the methods, programs or techniques you may want to look into:
Rational Recovery/AVRT
SMART
AA
SOS
Life Ring
Women for Sobriety
Power to Quit
You can find information about these by googling or click on this link:
http://www.soberrecovery.com/forums/...formation.html
Information on Rational Recovery/AVRT can be found by Googling or visit our secular forum/Secular Connections at this link:
Secular Connections - SoberRecovery : Alcoholism Drug Addiction Help and Information
| | |
| --- | --- |
| The Following User Says Thank You to Received For This Useful Post: | |
Alycen,
I was a binge drinker. I thought I had it under control too. I tried many times to moderate... Made many rules and promises to myself. I always ended up moving the red line a little further. About a year ago I decided the craziness must stop and I decided to quit. I have never regreted the decision.

This site holds a lot of information about different techniques and programs. Good luck on your journey.
| | |
| --- | --- |
| The Following User Says Thank You to HitRockBottom70 For This Useful Post: | |
| | |
| --- | --- |
| The Following User Says Thank You to gmanriley For This Useful Post: | |
Member
Join Date: Feb 2012
Location: Bridgeton
Posts: 718
Hey Alyce....just a suggestion, I don't push AA on anyone. They have to want sobriety and will go to any lengths to get it. When I first went to AA, I too thought it was not for me. I gave it a try as suggested by others. After a short time, I figured, I can do this on my own in my own way. Well, that lasted for a little while then I went back to drinking again, and again. Finally, with my back to the wall, and going to jail because of my 'alcoholic thinking' I knew I had to totally give up, surrender to the fact that I COULD NOT drink normally as others often can. I was powerless once I took that first drink in my 'controlled drinking' experiment. Alcohol put me thru hell. And even though I'm 2 years sober, I am still paying for the wrongs of my past. NJ took my license for 10 years! They put me in jail and they charged me heavily with fines and surcharges. You are right, AA is not for everyone. You have to want sobriety, doing it half way won't work. What I suggested is to try it. Spend time listening to others who have the same problem as you do. You may find the answers. You have nothing to lose. But you need to give it a little time. Try to bond with others who seem to have the same type of problem as you. It's free. And because I didn't 'get' the program of AA years ago, I sought out help. I did have the advantage of going to rehab, as left to my own devices, I failed in the past. I wish you well.......
| | |
| --- | --- |
| The Following 2 Users Say Thank You to bryangt For This Useful Post: | |
Canine Welfare Advocate

Join Date: Sep 2010
Location: Norfolk, VA
Posts: 10,579
You've seen a rodeo, right? A man strapped on the back of a bucking bull or horse. Do you think the rodeo rider controls the animal? No, he just hangs on for dear life.
That's what I think of when I read that someone wants to control their drinking.
Hang on.
| | |
| --- | --- |
| The Following User Says Thank You to doggonecarl For This Useful Post: | |
Member
Join Date: Jun 2011
Location: Wisconsin
Posts: 44
I am almost 100% completely against AA. The only reason that I am not 100% against it is because I recognize that some people need someone else to tell them how to live their lives. However, I had a TERRIBLE experience (10 months in it). The way I look at it, is that AAs are not experts in mental health, they get together and try to live a good life, but they aren't aware of helathy and unhealthy behavior. The group I ended up with was like Mideival England (bow down to me, make amends, kiss my behind). They claimed their lives didn't have any drama but they created ridiculous drama all the time..I had several last straws, I am still working through my contempt for AA. That being said, I would recommend going for the professionals for help. Therapists, outpatient treatment, SMART recovery. Changing your lifestyle and your mindset is possible without AA. The 2 things I learned was that: 1) I prefer being sober. 2) Spirituality helps me. Now I go to a Buddhist group and try to fill my life with sober activities, I'm also in school and that takes up a lot of time. I have a friend who was a drug addict she got through the beginning by turning to art. She lives a great life, I still have work to do but I am happier being sober. I did try to drink again and it is very hard for me to moderate it. I was a pretty crazy drunk, I now feel like I don't need alcohol again in my life and there is so much out there to experience alcohol-free.
Member
Join Date: Sep 2012
Location: SoCal, California
Posts: 983
Alycenphoenix:
SR isn't an AA site and I've found folks very open to whatever path leads you to sobriety.

Nobody said AA was the only way.

As to "cutting down" - most alcoholics find that it doesn't work for them.

You can try Moderation Management. However you might consider that fate of the founder of Moderation Management, Audrey Kishline.



I finally gave up and quit drinking.

Something to consider.
Member
Join Date: Jan 2013
Location: NE Wisconsin USA
Posts: 6,223
Best to you...for me the simple act of trying to help another person achieve sobriety is what keeps me sober.

You can do that, I do that, many thousands of people do that.

Just by you posting helps me and I hope helps you.

I have been an active member of AA for 2/3 of my life. Why I attend AA meetings, do service work, work the steps, is because I live a damn good life.

The AA fellowship is the people -- AA, the program, are the steps and traditions.

I don't post about AA people in derogatory terms as some people have. We are all on different levels of recovery, but we are equal.


If I want to I can go off on an insulting, condescending, bitter and resentful diatribe towards AA people (pretty much a dry drunk) but I can not do the same towards the program.

Though misquoted, there is an end passage to the Big Book: contempt prior to investigation breeds ignorance.
Currently Active Users Viewing this Thread: 1
(0 members and 1 guests)

Posting Rules
You may not post new threads
You may not post replies
You may not post attachments
You may not edit your posts
---
HTML code is Off
---