This is LIFE not a 'Dress Rehearsal'
This is LIFE not a 'Dress Rehearsal'
---
Hey guys, there's been something I've been pondering over the last few weeks while trying to decide where to start my road to sobriety again. I think sometimes I forget that we are actually in the show right now, not the dress rehearsal. I feel like I'm going through my life, waiting for the real life to start and waiting for the time that I'm ready and practiced enough to live my 'real' life or perform my 'real' show. But this is not a 'dress rehearsal', it's the real deal and we only get one chance at it... that scares the s##%! out of me. Anyone else have to pinch themselves sometimes to snap out of it and remember this is it?
Member
Join Date: Mar 2011
Location: CAPE COD, MA
Posts: 1,020
You better believe it and it didn't start for me until I stopped whining, put the toys down and finally put the plug in the jug. Then instead of I'm going to I started to. It started with me getting honest with ME, scary. BE WELL
That's a good analogy, but be careful to not overthink things when framing your decision t quit. The bottom line is if you want to quit, you have to decide to stop drinking..and that's VERY real. I hope you can find the courage to do so.
| | |
| --- | --- |
| The Following 4 Users Say Thank You to ScottFromWI For This Useful Post: | |
Your post reminds me of a saying I used to have..."They're not giving any gold stars out anymore". The gold stars now come from within. Perhaps that is the ultimate answer to a quest for deliverance from an unkindly life of addiction. My best to you.

Cindy
Member
Join Date: Oct 2011
Location: east coast
Posts: 1,711
I always was waiting for "real life" to begin. When I had this, achieved that, lived there etc etc. Hence the quote below.. I stopped waiting when I stopped drinking. Being drink all of the time is not the way we were intended to live, it's unnatural. In my sobriety I'm finding so much more enrichment & living in the now. I hope you join in soon, the world is waiting for you

Ahhhh yes, drunken pondering. Day after day full of rambling missives, pontificating the complexities of life while knocking back beer after beer eventually stumbling to bed and passing out. Waking up in a pool of sweat, shivering, filled with anxiety, fear, self loathing and shame. Over and over and over again.

Never again. NEVER.
I can totally relate to that! When I drank I felt like I was just going through the motions in life. I knew I wouldnt be that way forever..or at least I hoped not. When I got sober I started living. Relapses set me right back to where I was when I was just going through the motions. So it's just not an option to drink...ever again! I have taken back the reigns and refuse to let alcohol take my life away AGAIN! I lose everything when I drink. I gain all when I am sober.

Thanks for the post!!!! Hang in there and I hope you decide to jump on the sober wagon. It is sooo worth it. hugs!

LIFE BEGINS AT THE END OF YOUR COMFORT ZONE!
| | |
| --- | --- |
| The Following User Says Thank You to stepping For This Useful Post: | |
That bell or bike person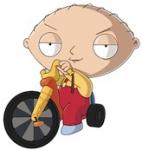 Join Date: Jun 2012
Location: london
Posts: 4,985
Yes ..
Socraties said "an unexamined life is not worth living"

For me this is true and is part of why i asked myself in utter honesty was alcohol any good for me , in truth i knew it wasn't so it had to go ..

Bestwishes, M
| | |
| --- | --- |
| The Following 2 Users Say Thank You to mecanix For This Useful Post: | |
Currently Active Users Viewing this Thread: 1
(0 members and 1 guests)

Posting Rules
You may not post new threads
You may not post replies
You may not post attachments
You may not edit your posts
---
HTML code is Off
---