So lost
Member
Join Date: May 2013
Location: Toledo, OH
Posts: 5
So lost
---
I'm sorry in advance for the lengthy post...I just dont know where to turn or who to talk to.
My name is Kaitlyn and I'm 25. I'm one of 3 children and am the only one in my immediate family that is not an addict. My parents have both been alcoholics as well as abusers of opiates for my entire life.When I was 15 my parents separated and i lived with my mom since I had always been the closest with her. When I was 18 I was living on my own when my mothers siblings coerced her into a 90 day rehab for woman hours away from me. She was sober for 5 years and I was so proud of what an amazing person she was. Within the past 6 months my mother has relapsed. First with pain killers and now with alcohol. After being confronted she moved clear across the country near two of her sisters where I believe she thought she could escape her problems. Shes only been there for 4 months and has managed to have a complete break down...hiding her relapse...lost her job and isolating herself from everyone. I knew she was spiraling downward a while ago so I did the only thing I knew I could and that was to inform our family and lots of prayer. She's going to lose her apartment and all of her belongings and shes so depressed and strung out that she doesnt care at all. She wont talk to me and is even seeming to be angry with me for no reason. She has relayed to my sister who is also an addict that the only person she wants to talk to is my father(the man she has despised for the past 10 years unless she needs money). The night he found out about her breakdown due to a hysteric phone call from her he booked an immediate flight to see her. He has been there for 2 days now and no one will answer my calls. I just know that even though he is pretending to "save her" that he really wants to watch her crash and burn. I have a feeling that he's providing her with more pills and alcohol. I know there's nothing I can do about that because she is the only person that can make decisions for herself. Every moment I'm awake I'm suffering with such sever worry and panic. I'm so sad, disappointed and am growing inside with RAGE. I'm to the point where I've convinced myself that I dont want anything to do with my parents anymore. Apparently my mom might move back home when my dad comes back and she's asked my sister if she can stay with her. This makes me so angry as well. It's so hard to make this a short story and to also describe my feelings. My mother is and has been my rock...I feel that I still need her but I'm so mad! I dont have anyone around me with a voice of reason to talk to and its driving me mad building it all up inside. someone please help.
Member
Join Date: Jan 2012
Location: LA CA
Posts: 47
Kaitpalen,
I'm sorry you are going through this. Sounds so very painful and i know you don't deserve it. I hope you know this too. I don't have any advice. As an alcoholic myself I know how selfish we can be when we are in active addiction. I see myself in your mother and it strengthens my resolve to never behave that way again. I hope you can let go of your anger and take care of yourself. You sound like the kind of daughter a women would be lucky to have.
| | |
| --- | --- |
| The Following User Says Thank You to Abetterway For This Useful Post: | |
Kaitlyn, please donít take her behavior personally; I really believe that she is avoiding you because she is ashamed of herself. Sheís probably not ready to quit drinking and itís easier for her to isolate than to face the concern and well-meaning advice of loved ones. Any time she has lashed out at you, please know that it has nothing to do with you; people that withhold and hide their true feelings about themselves (guilt, shame, inadequacies and regrets) tend to project those feelings upon others. This is especially true of alcoholics as their cognitive abilities decline when inebriated and the feelings of rage that have been building inside are lashed out upon innocent bystanders.

You have done well to have escaped the addictions that have torn your family apart. I strongly urge you to find an Al Anon meeting to go to. Much of what you have dealt with will affect you in some way. Having a support group where people understand and relate to what you are experiencing will allow you to release the stress of the pent up anger and free yourself to find the peace and happiness in life that you deserve.

I am sorry that you have had to deal with this and I hope that you will find support and counseling to help you work through the trauma of living in a dysfunctional home. Sending you a hug of hope and a prayer for your peace and happiness.
| | |
| --- | --- |
| The Following User Says Thank You to Odelle For This Useful Post: | |
Oh hunny, as an alcoholic myself, one of my greatest fears is hurting my darling children the way your mum is hurting you right now. Please believe me when i say she probably hates the very ground she walks on, self loathing is an extremely common occurence. The shame she feels around her treatment and mothering of you runs deep together with the self hatred about not feeling able to to change. Have you considered going to her and telling her you love her unconditionally and won't leave without getting her into treatment? Just a thought, I really don't have the answers (wouldn't be here in the first place if i did) and perhaps i am just projecting what I would like from my family, for what it's worth. I wish you strength.
| | |
| --- | --- |
| The Following User Says Thank You to flujays For This Useful Post: | |
instant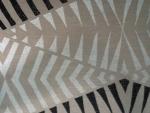 Join Date: May 2011
Location: Australia
Posts: 5,704
I have no useful advice for you, but I am impressed by your maturity and resilience.

Due to my inability to listen to my loved ones and difficulties learning from experience it took me a long time to find my way out. That pattern seems to be common.

I am sure you will find the family and friends section on SR a great support.
| | |
| --- | --- |
| The Following User Says Thank You to instant For This Useful Post: | |
| | |
| --- | --- |
| The Following User Says Thank You to sugarbear1 For This Useful Post: | |
Currently Active Users Viewing this Thread: 1
(0 members and 1 guests)

Posting Rules
You may not post new threads
You may not post replies
You may not post attachments
You may not edit your posts
---
HTML code is Off
---